How Far Underwater Are You?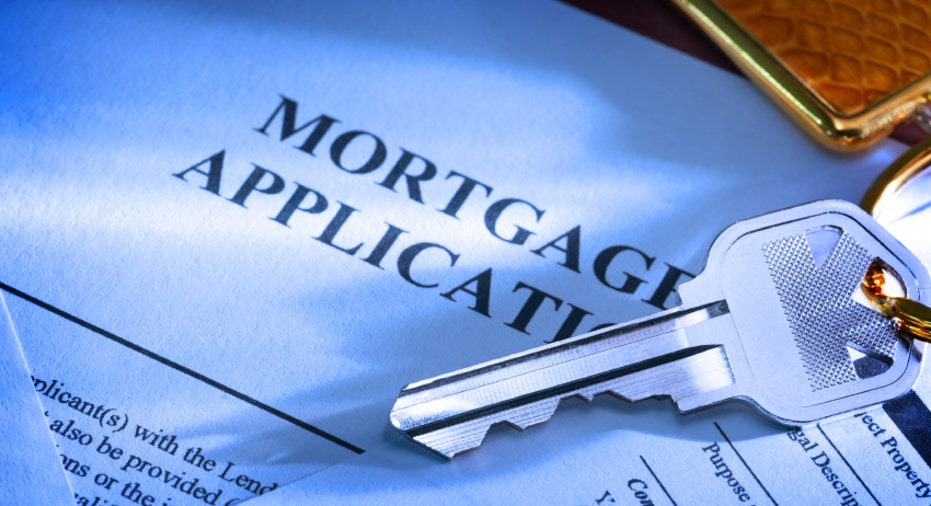 Back in 1986, President Ronald Reagan referred to the line "I'm from the government and I'm here to help you", as the ten most terrifying words in the English language. Well, as the housing crisis continues, the government is knocking on the door again as they roll out HARP 2.0.
The original Home Affordable Refinance Program, HARP, was created in 2009 to assist struggling "underwater" homeowners who owed more money on their homes than the home was worth. Homeowners could refinance their mortgages and take advantage of the historic low rates if they met certain eligibility requirements. However, the plan has been criticized by some pundits for falling short of expectations.
"HARP has been around for a couple of years but hasn't been that helpful to that many people," says Bob Walters, chief economist at Quicken Loans, according to Fox Business, adding that many people who needed the help were unable to qualify for it.
What's new with HARP 2.0
HARP 2.0 extends the original program until the end of 2013 and loosens some of the eligibility restrictions of the original HARP program.
In order to qualify for the original HARP program rolled out in 2009, a homeowner's loan-to-value ratio needed to be less than 125%. This cap left many homeowners out in the cold as their home prices dropped sharply in price causing their LTV to rise above 12%.
Under HARP 2.0, the 125% LTV cap has been removed for homeowners looking to refinance into a fixed rate mortgage. However, a homeowner looking to refinance into a variable rate mortgage will be subject to a cap of 105% LTV.
Additional eligibility requirements require a mortgage to be in good standing and must be owned by Fannie Mae and Freddie Mac. Understand that the owner of a mortgage and the service provider of a mortgage may be different entities. For example, Citigroup may be your service provider and the owner of the mortgage may be Fannie Mae. The original HARP program was geared toward the largest service providers. Under the new program service providers all across the country would be included.
How do I know if I am eligible for HARP?
Both Fannie Mae and Freddie Mac have established a process to streamline inquiries. Here are a couple of resources you can use to see if either agency owns or guaranteed your loan. For Fannie Mae visit http://www.fanniemae.com/loanlookup. For Freddie Mac, visit http://www.freddiemac.com/mymortgage. Keep in mind this process does not guarantee that you are eligible to participate in the program. Rather, this process is for the purpose to see if you meet at least one of the eligibility requirements.
2 new calculators for underwater homeowners
If you are "underwater" on your mortgage, you are among the millions of Americans who have seen a decline in their home value. Regardless of whether you are eligible for HARP or not, it could be a while before you can breathe again. HSH.com just launched some useful mortgage calculators to help you determine when and how you might get your head above water.
The first mortgage calculator is called KnowEquity When and is really easy to use. This calculator helps you estimate when you will be made whole. Here's how it works.
There are three variables that will determine when your home will be back in "the black".
1. Annual expected appreciation. This is your guesstimate of how quickly you expect your home price to rebound. Naturally, this depends not only on your part of the country but also on your particular neighborhood.
2. Your initial loan amount. Yep, go into the basement and dig out the old file. However, don't go just yet as you will need one more item, which is also likely in the same file. So, keep reading.
3. Your first payment date. This was the very first date the payment was made, and this date is also in the two tons of paperwork you received when you closed on your home.
The rest is easy: Plug in the original term and interest rate, and your best guess as to your current home value.
The second calculator, called KnowEquity How, helps you determine how to make yourself whole. It starts out with the data identified above and then factors in additional payments and appreciation. This mortgage calculator would be useful, for example, if you had a goal of selling your home in 5 years and you wanted to know how much extra to pay towards principal to get into a positive equity position.
The original article can be found at MoneyBlueBook.com:How far underwater are you?