How Donald Trump Could Help Legalize Sports Betting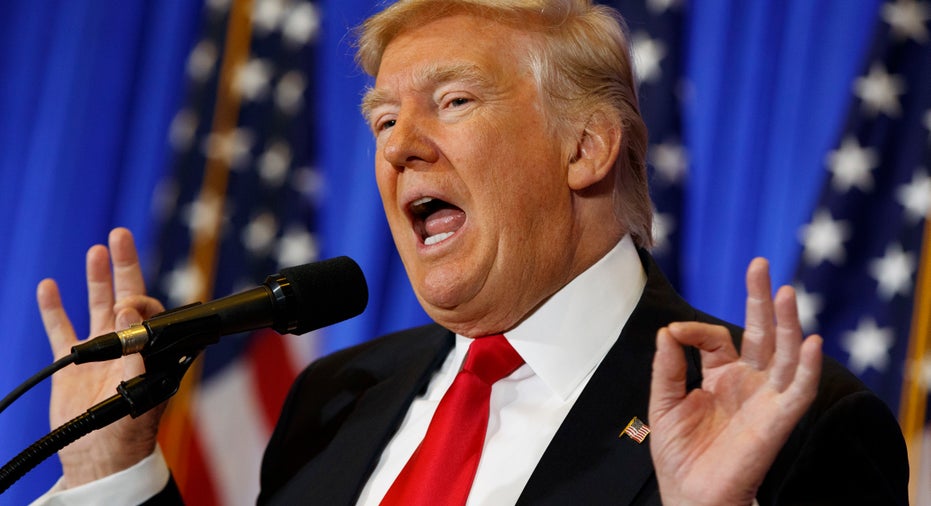 Casino industry lobbyists are betting that President-elect Donald Trump's history as a casino magnate and opportunistic businessman is the key to reversing the decades-old federal ban on sports betting.
Wagering on sports has effectively been illegal since 1992, when the federal government passed the Professional and Amateur Sports Protection Act, or PAPSA. At present, only four states – Nevada, Delaware, Oregon and Montana – are allowed to offer sports betting.
The case for a legalized sports betting industry subject to taxation and federal or state regulation has strengthened in recent years, due in large part to public support from prominent figures like NBA Commissioner Adam Silver. Advocates are calling for Trump, with his background as a casino owner in Las Vegas and Atlantic City, to add his voice to the debate.
"We are entering a perfect storm of interests among broadcasters, among owners of individual sports teams, we have what's clearly been 25 years of a failed law," Geoff Freeman, president and CEO of the American Gaming Association, told FOXBusiness.com. "And now we have a president who is quoted as recently as a about year ago on [FOX Sports radio host] Colin Cowherd's show talking about the failed law that we have today and the benefits of regulation. I think we have everything coming together to support a regulated environment."
While lawmakers and pro leagues that fought for the ban in the 1990s argued the legislation would defend against corruption in the sports industry, critics today argue it is directly responsible for the creation of a massive illegal sports gambling market worth tens of billions of dollars. The American Gaming Association, a lobbying organization with a strong voice in the nation's capital, estimates that $150 billion in illegal wagers are placed each year.
Aside from NBA Commissioner Silver's public support for legalization, there are other signs that the sports establishment may be ready to reconsider the ban. The NHL recently approved the creation of a Las Vegas-based expansion team. The NFL's Oakland Raiders are mulling relocation to Sin City, and 28 of the league's 32 teams have partnered with daily fantasy sports companies like FanDuel or DraftKings. Several teams in the NBA and MLB have similar partnerships.
The Presidential Transition Team did not respond to multiple requests for comment on this story. However, Trump has addressed his stance on the sports betting industry – and his support for legalization – on at least two occasions.
"I'm OK with [sports betting and daily fantasy sports] because it's happening anyway. Whether you have [legalized sports betting] or you don't have it, you have it," Trump said during a November 2015 appearance on "The Herd with Colin Cowherd."
In a 1993 interview, Trump, who has owned casinos in the gambling hotbed of Atlantic City, New Jersey, declared that "you have to be" in favor of legalized sports betting.
"It is vital to keeping your taxes low, it's vital to the senior citizens, and it's vital to putting the bookies out of business," Trump said at the time.
The fight to legalize sports gambling is already underway in some states. Legislators in New York, New Jersey, South Carolina and several other states have either submitted bills aimed at repeal or mulled bringing the issue to court.
There is evidence that public opinion on the legality of sportsbooks has begun to shift as well. A November 2016 poll by researchers at Fairleigh Dickinson University found that 48% of respondents were in favor of federal legalization, compared to 39% who remain opposed.
The sports gaming industry's potential as a job creator and revenue driver should be an enticing proposition to Trump, who so far has not expressed any opposition to the idea on moral grounds.
Daniel Wallach, a Florida-based lawyer who specializes in sports-related litigation, projects that Congress will directly address the issue of sports betting within Trump's first term in office – and a federal law won't immediately be required to clear a path. A favorable court ruling on even one state's gambling bill "could blow the doors wide open for sports betting nationally," he said.
"One state victory in court changes everything. Contrary to the opinion of some, it wouldn't take 'years' to accomplish a meaningful victory," Wallach said. "A state merely needs to avoid a preliminary injunction during the early stages of the case. If a state is able to avoid [it], it will have sports betting right away."