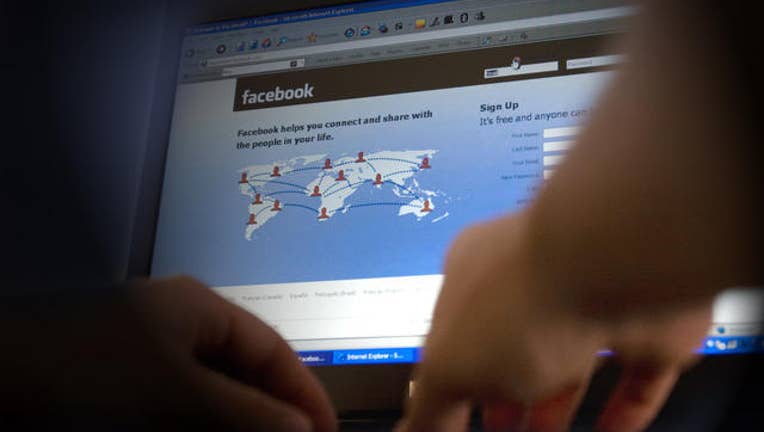 From likes to followers to retweets, it's hard to know how to measure your social media efforts. There are metrics and tools to help, but "success" depends on your goals.
You have a blog, post product demos regularly on YouTube, and recently created a Twitter account. You're considering launching a Facebook page for your business. That's all well and good, but it's a lot to manage. It begs a question: What is social media really doing for you? If you don't know, it's time to start measuring.
First, you'll need to get crystal clear on your goals, ensure that you're on the best sites for your target market, and determine the appropriate measurement tools, experts say. The good news is that there's plenty of information to mine.
"Compared to traditional advertising, social media is very measurable," says Mark Schaefer, a marketing strategist based in Knoxville, Tennessee. Free tools, including Google Analytics, can provide high-level data about visitors who reach your site from social media, while a host of others help measure the buzz about your company, such as how often people mention your brand.
Still, there is an element of mystery around social media metrics. "We do hear that social media can't be measured, but I think it's more that it's not measured easily or that it's tough to turn measures into a financial equation," says Jay Baer, founder of Convince & Convert, a social media strategy firm in Bloomington, Indiana. "There's a tremendous amount of interest in measuring social media because it's new and different and weird and interesting."
New media, new rules for measurement? Social media is profoundly different than other marketing methods because it enables a highly personal approach to the way companies interact with prospects and customers. "Social media is about people, not logos. It allows companies to behave more like people, which is attractive to potential customers," Baer explains.
As a result, social media measurement should focus on your connections' relevancy and behavior. "It's OK to try and get a lot of followers and experiment, but it's important to grow the right followers," observes Schaefer, who says he has built his entire business through his blog, LinkedIn and Twitter. "If you're a bakery in New Jersey, it doesn't help your business to have followers in Australia."
Getting started In the book he co-authored, "The NOW Revolution," Baer discusses 26 different metrics companies can use for monitoring their social media efforts. However, only a few may matter to your business:
1. Define desired behaviors. "To get to your metrics, first define what is the reaction you want to get, and then measure that," Schaefer suggests. If you hope to generate leads from your blog, for instance, it matters less that people comment than that they click from your blog to other parts of your site to learn more.
2. Track awareness. To determine if your content is resonating, use awareness metrics to track how often your company is mentioned over time. "Share of voice" metrics compare your mentions to those of a competitor, says Baer. On Twitter, instead of tracking the number of followers, Baer suggests using a free service such as Klout to generate an influence score of your Twitter handle. Plenty of social media dashboards are now available, such as Swix, which monitors all of your social media metrics automatically on one screen.
3. Get creative with sales tracking. Lots of companies run special promotions on social media to compare results against other methods, such as e-mail blasts or direct mail. Baer helped create a theater promotion in which a Facebook and Twitter campaign offered a 50 percent discount on tickets for people who mentioned the name "Julie" at the box office. Tracking all the "Julie" sales was a simple way to measure the campaign.
4. Understand community engagement. This is one of the tougher areas to track quantitatively, but many companies use social media for customer retention and loyalty. If you understand how to interact with your audience and foster valuable conversations around your product or service, your customers can be persuasive viral marketers.
For customer engagement, Baer likes Facebook. "No one will be your friend on Facebook unless they have a relationship or affinity with your business, so it's preaching to the converted," he says. Facebook has a metrics tool that tracks the interactions people have with your page and posts, including the number of comments and "likes."
5. Be real. There's no lack of automated ways to manage social media accounts, but avoid paid services that obtain followers and mentions of your business. This tactic defeats the community-oriented quality that makes social media so unique, and won't likely connect you with paying customers who care about your brand. "For most businesses, buying a list is ridiculous," Schaefer says. "It's created by some bot."
Keeping perspective Companies today are managed by metrics, and social media has to meet those expectations somehow. While a quantitative assessment of social media programs is admirable, qualitative benefits are equally valuable, says Schaefer.
Sometimes it's a comment on a blog or connection between two people that can make a world of difference to a company. Schaefer recounts a connection he made randomly on Twitter years ago. The exchange eventually led to a lucrative career for his connection, and several treasured colleagues for him.
"If people in your company need to see the little numbers on the spreadsheet, they might not get it," Schaefer says.