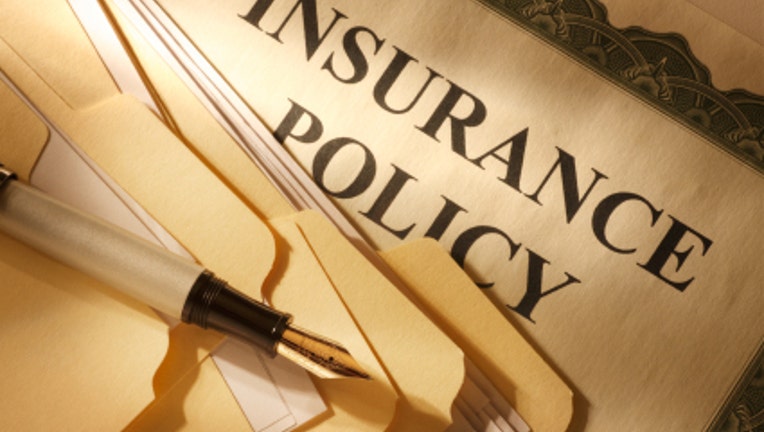 In their ads, insurance companies often boast they have the lowest premiums around. The emphasis on price makes it very easy for consumers to fall under the spell of cheap insurance rates.
"Our gut instinct is to shop for price," says Douglas Heller, an advocate with the Santa Monica, Calif.-based public interest group Consumer Watchdog. "And while we should beware of paying too much for insurance, it is important to know that not all insurance policies or companies are alike."
Smart consumers do more than just compare insurance premiums, he says. You want to know how the insurer will treat you after you buy.
"When you are dealing with a claim, you want an insurance company that will stand by you and meet both its contractual obligations and your expectations in a timely and fair way," says Heller.
So, you need to check insurance company ratings and take a few other steps to investigate an insurer before purchasing a policy.
See what the regulators have to say
Each state has an insurance regulator that keeps tabs on the insurance companies doing business there. That's usually the best place to start the vetting process, says Bill Davis, an Atlanta-based regional representative for the Insurance Information Institute, a trade group.
On your state insurance commissioner's website you should be able to verify an insurer's license and determine if the company is covered by the state's guaranty fund, which can pay claims in case the company defaults.
"Insurance department consumer personnel can also assist by providing information on the number and type of complaints about the company being considered," Davis says.
Cast a wide net for information
But just looking at one state's experience may not be all that helpful, says Heller, who advises consumers to check up on an insurer in multiple states to see if there's a pattern of complaints.
If you want to go the extra mile and take a more technical approach, you also might look at an insurer's loss ratio, which tells how much of every premium dollar is paid out in claims.
Not every state insurance department publishes that information. But if it's available, Heller says a loss ratio below 50 or 60 cents on the dollar indicates an insurer that may be "too stingy or overcharging."
Check for financial strength
While it may seem daunting, assessing the companies' financial stability is a critical step when you shop for any kind of policy and compare insurance companies, says Jeremy Schaedler of Schaedler Insurance in El Dorado Hills, Calif.
"Small, marginally capitalized insurers may not be the best choice, as they are inherently less stable," says Schaedler.
Historically, regulators as well as the insurance industry as a whole have looked for ways to protect policyholders when an insurer goes under. While those protections can be effective, it's best to avoid a financially iffy insurer altogether, Schaedler says.
You don't have to be an accountant or other money expert to get a sense of an insurer's stability. Just consult financial ratings services such as A.M. Best, Standard and Poor's and Moody's Investors Service, which all provide insurance company ratings. Some state insurance departments also may provide information on an insurer's financial health, says Heller.
Research customer satisfaction
Often, one of the biggest questions for insurance shoppers is whether they'll get good customer service after they buy the policy.
"Consumers should review a prospective insurance company's customer satisfaction levels in respected third-party publications, which will provide a ballpark perspective on how happy many customers are with various aspects of an insurance company such as claims handling, customer service and pricing," says Schaedler.
J.D. Power and Associates and Consumer Reports periodically report ratings on consumer satisfaction in the insurance industry, says Heller, who adds that it's well worth it to check their websites, even if you have to pay for the information, which can be the case with Consumer Reports.
Look at other sources of insurer ratings
Other resources, such as Yelp or the Better Business Bureau, might give you a glimpse at consumer satisfaction. But each has its limits. Yelp tends to focus mainly on local businesses, such as insurance offices and agencies. The Better Business Bureau offers ratings on a broader array of businesses, including insurers, but it relies on consumers to file complaints.
As you explore and compare insurance companies, also be sure to ask for recommendations from friends, family and trusted professionals, including lawyers and accountants. But Davis cautions: "Word-of-mouth is good, but it can only go so far on the reliability scale."
Copyright 2013, Bankrate Inc.