How Credit Cards are Wooing Back Consumers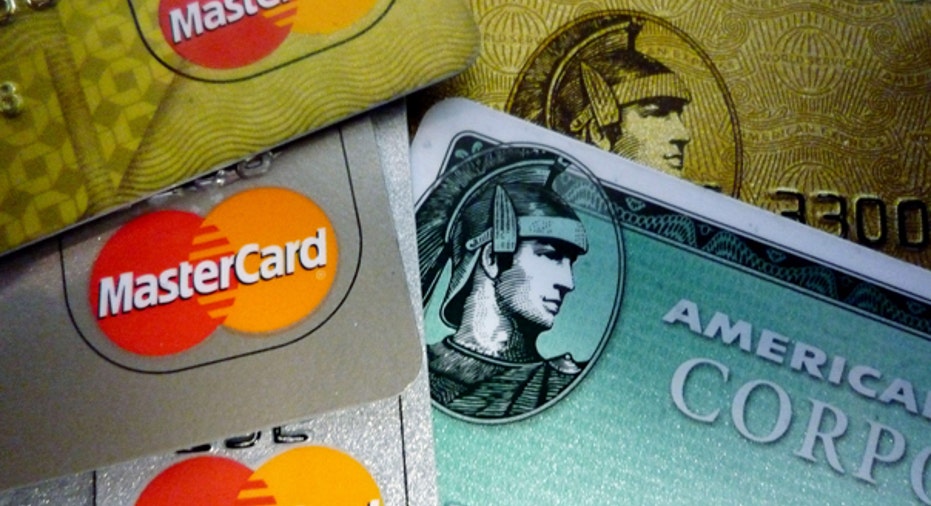 After the credit crunch and a series of new consumer protection laws, credit card companies have been working diligently get back into good graces with their customers. With promotions involving up to 100,000 bonus airline miles, 5% cash back, and gift cards galore, it recalls the old song that goes "Working my way back to you, babe&"
Credit card companies are working to win you over by offering incentives sweet enough to make celebrities jealous. With credit card use and debt at historic lows, according to Javelin Strategy and Research, card issuers are doing everything they can think of to bring you back.
That means more card choices, sexier rewards programs and greater flexibility when it comes to your terms and conditions. Here's how to pick the best credit card rewards programs and what you need to know about them.
Rewards programs rebound
"[Rewards programs] have definitely ramped up big time," says Amber Stubbs, managing editor for CardRatings.com, Foster City, Calif.
Stubbs highlights the Discover Open Road card, which offers a $150 gift certificate to Restaurants.com.
The Southwest Airlines Rapid Rewards Premier Credit Card from Chase offers two free domestic flights and the Chase Sapphire Preferred Card kicks down 50,000 bonus points after you spend $3,000 in the first three months.
"Those 50,000 points are worth $625 in travel rewards," says Stubbs.
And earlier this year, Capital One's Match My Miles program offered up to 100,000 matching airline miles on its Venture Rewards card.
In addition to bigger versions of old perks, Stubbs says that card companies are including new bonuses like free bag checking on certain airline cards.
What's the catch?
The catch is that an impressive FICO score is a must to get the best rewards credit cards. According to CardRatings.com, all three of the aforementioned deals require an "Excellent" credit score.
"With airline cards and similar travel cards, there's usually an annual fee," Stubbs says. "...If you know that you're not going to use the card all the time and really get the most out of the rewards program, then obviously you don't want to sign up for an airline card with a $95 annual fee."
Consumers shopping for the best credit cards should also watch out for high interest rates, blackout dates on travel, and the ever-present possibility that card issuers reserve the right to modify or cancel their rewards programs. When shopping for a rewards card, Stubbs encourages consumers to evaluate the card's annual fee and APR (especially if you're carrying a balance) and to seek cards that offer generous sign-up bonuses as well as ongoing rewards.
Maximize your rewards credit card
In an age when two-thirds of consumers use debit rather than credit cards, according to a study by the Associated Press and GfK Roper, the battle to offer the best cash back credit card is fiercely fought. Nevertheless, credit card companies aren't always working for the consumer's best interest.
"Getting back about 1% of whatever you charge is the going rate in rewards these days," says Pete D'Arruda, CEO of Capital Financial Advisors LLC in Cary, N.C., and host of "The Financial Safari" radio show. "If you're getting anything over that, you really need to read the fine print."
Armed with more than 25 credit cards, a FICO score topping 800 and approximately $350,000 in available credit, D'Arruda is a master of maximizing the best rewards credit cards. He says that when it comes to bigger cash bonuses--Discover, American Express and Citi all offer cards with cash-back rewards of up to 5%--consumers need to be wary that bonuses above 1% frequently only apply temporarily or for certain purchases.
Take advantage of teaser rates
If you're struggling to pay down a hefty balance, now is a great time to act, says Liz Weston, author of "Your Credit Score: Your Money and What's At Stake."
"Teaser rates are getting longer," says Weston, adding that companies like Citi are offering 0% APR and 0% balance transfer rates for up to 21 months.
Weston says that the Credit Card Accountability, Responsibility and Disclosure (CARD) Act, which went into effect in February 2010, also provides help for consumers paying down balances. Under the Credit CARD Act, credit issuers are required to provide customers with 45 days' notice if their terms or conditions change--no more surprise interest rate hikes.
Under the new law, credit card companies can't increase your interest rate in the first year unless:
Your card has a variable interest rate tied to an index
Your card comes with an introductory teaser offer
You're more than 60 days late on a payment
The Act also caps credit card fees, requires your payments to be directed to high-interest debt first and requires the credit card issuer to provide you with information on how long it will take to pay off your balance.
Choosing the best rewards card
Regardless of what type of incentive catches your eye, Weston advises consumers to be selective about their cards and to keep in mind that every time you apply for a new card, the credit inquiry puts a small, temporary ding in your credit report.
"You need to pay attention to the return that you're getting on the rewards card and shop around occasionally to make sure you're getting a good deal," she says. "I would look at [your rewards cards] once a year to make sure you're still getting good value."
The original article can be found at CardRatings.com:How credit cards are wooing back the consumer