How Consumer TV Habits Are Changing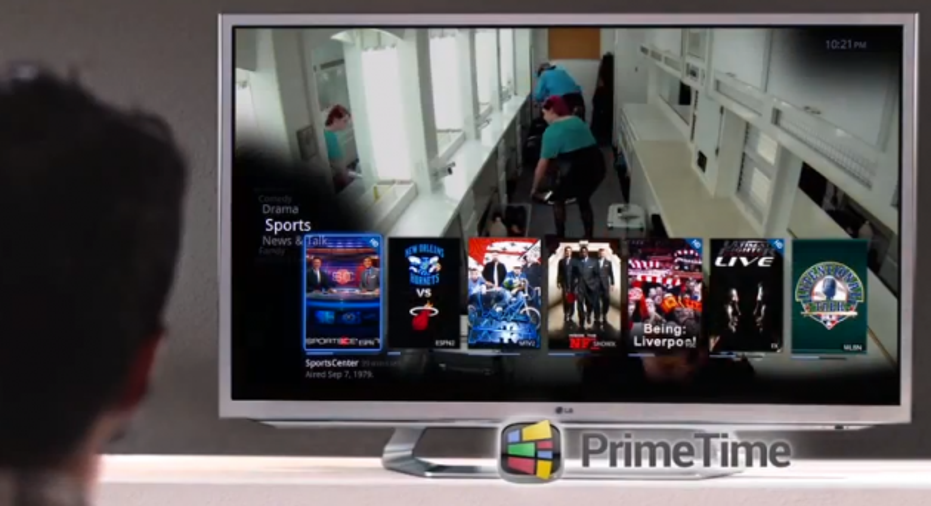 Think back fifteen years ago to your options at the time for television viewing. The change between now and then has been staggering.
Now try to think fifteen years forward. It is unimaginable to picture what television viewing will be like then, or if the concept of television will even resemble our TV of today.
That is the problem that all of the communications, entertainment, and technology companies are grappling with now – as they begin not only playing in each other's sandboxes, but outright invading them. A wrong move or bad assumption can send a company or technology the way of the 8-track or the Betamax.
Globally, 2013 marked an interesting crossover point – where more people have reduced or eliminated their TV packages than increased them. This was by a margin of 23% to 19%, compared to 14% and 21% respectively in 2012. The higher costs and limited usage was the primary reason cited.
Technological advances and newer options have shifted viewing habits in several important ways.
Placement/Mobility – Families still gather in front of their main large-screen TV for some events, but a growing proportion of viewing takes place in alternate locations – not just second or third TV's through the house, but on mobile devices.
Tablets, smartphones, and other mobile devices enable content viewing almost anywhere. According to an Ericsson report entitled "TV and Media", 72% of viewers use a mobile device to view video content at least once a week, and 42% do so away from home.
Alternative Content Providers – It is possible to watch an astonishing array of programming today without a cable or satellite subscription, providing one has broadband Internet. Small, elegant streaming devices like Apple TV and Roku (each around $99) provide dozens of entertainment, news, sports and movie channels – including HBO – along with hundreds of video on demand choices. Google Chromecast is a thumb-drive-like USB plug-in that does much the same, and Amazon Prime furnishes thousands of movies free if you are a Prime member. Every day, it seems, there are more ways to stream HD video content without paying for cable or satellite TV.
Multi-Tasking – Viewers are far more likely today to be engaged in at least one other activity while watching TV, such as reading e-mail, web browsing, or sharing in social media while watching and/or participating as an interactive experience.
Scheduling – The ability to watch what you want when you want is driving consumer choices. This could be a VOD (Video-On-Demand) service, downloading for future use, or streaming at a time of your choosing. According to Ad-ology in September 2013, 63% of consumers are using streaming or on-demand services.
Without a set timeframe, people are changing the amount of time devoted to any particular event. Some prefer to stop and start at their leisure, on different devices, regardless of where they are. Others will "binge-consume" an entire season of a show in one sitting.
User-Generated Content – Sites like YouTube and Vimeo allow you to be your own producer and distributor of content. Time spent doing this, or watching other people's uploaded content, is less time devoted to professionally produced and distributed content.
These habits put pressure on all parties involved to blur the lines in order to better serve customers – content creators, content distributors, and the technological providers that transmit and receive content.
Currently, we are witnessing the rise of "Prosumerism" – where the user is increasingly in control of their viewing practices and will mix and match services they like and eliminate ones they don't – creeping closer to the "a la carte" service model that neutralizes cable and dish companies. The primary driver is content. Thus, streaming services and others are scrambling to lock up content or develop their own.
For example, Amazon Prime has made a deal with HBO for unlimited streaming access for past seasons of their shows, Netflix has established popular original programming, and even YouTube offers individual channels.
However, people will put up with more issues for desirable content, but they will not put up with poor quality delivery or technical limitations on the content. Understanding this, Netflix has struck deals to pay Comcast, and more recently Verizon, to ensure rapid consistent streaming of their content.
Whoever provides the best mix of content along with a reliable delivery system/device interaction will win the battle. So far, relative reliability is what keeps cable and satellite providers in the game – but for how long?
They will have to address the five most important issues for video experiences according to the Ericsson survey: Ad-free, HD quality, time-shifting or on-demand capability, simplicity of use, and a la carte content.
And in the end, the winning providers are going to have to figure out how to make money given the intense dislike of ads. Good luck, folks.
More from MoneyTips.com:Sling TV 101Netflix Market Value Surpasses CBS Corp.Streaming Media Stocks