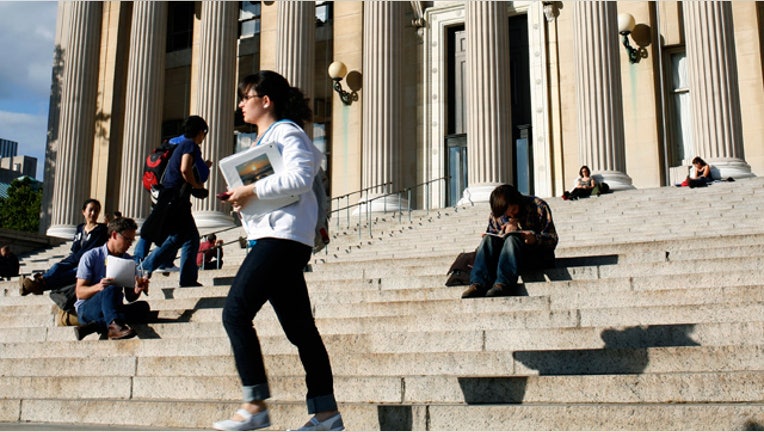 Students who experience a change in their financial circumstances mid-year may be eligible to receive more institutional aid based on their school and their situation.
When applying for federal financial aid through the Free Application for Federal Student Aid (FAFSA), students and their families must submit last year's tax information, but given the current economic fluctuations, that data may not reflect their current income.
"If I'm looking at last year and both of my parents were employed but in the current year when I'm going to be attending college, one or both of my parents have been laid off, clearly I have a much worse financial situation than I did a year ago," says Justin Draeger, president of the National Association of Student Financial Aid Administrators (NASFAA).
Navigating student loans is no walk in the park, but here are expert tips on how students and their families can get the most aid.
Always Communicate With the Financial Aid Office
As soon as students are alerted of any change in their family's income situation, it's important to immediately contact the school's financial aid office for a professional judgment.
"This discretion is congressionally given to schools and schools aren't required to perform professional judgments, but they are certainly encouraged to make whatever adjustments they think would accurately reflect a student's situation," says Draeger.
Students and their families will have to make a case to the aid office to evaluate the situation and make adjustments, says student loan expert Heather Jarvis.
"They have to then [show] financial aid administrators that their circumstances are unique or unusual enough that they should have this kind of special treatment," she says.
If the office determines that the family has suffered a situation beyond their control affecting the financial data collected on the FAFSA, "it can be reviewed and used in place of what was originally reported to determine eligibility for financial aid," says Ellen Barbour, associate director of the Division of Financial Aid at Purdue University.
Here's what Will Qualify for a Change
Draeger explains that anything that would dramatically change a family's income or assets could be valid reasons for a school to readjust their financial aid.
"Some of the more common ones are job loss, medical, dental or nursing home expenses that aren't covered by insurance, unemployment, if the student or family member is a dislocated worker, unusually high childcare or dependent care costs, the number of parents that are also enrolled at least half time in college, or tuition expenses at an elementary or secondary school."
A death in the family or cases of divorce can also be reason for adjustment, says Michelle Curtis, associate director of the Office of Student Financial Aid at the University of Wisconsin.
"Maybe one of the parents refuses to provide the support and the custodial parent is the one who doesn't have any resources," she says. "The custodial parent is relying on the other parents' income rather than both parents' income, so that could result in some additional financial aid for the student."
Different Schools, Different Needs
Schools have their own conditions when making judgments so it's important for students to inquire about their university's policies, says Curtis.
"[For example], if they use estimated income or at what point in the year might they make some adjustments, it can vary for each student based on the circumstances from being only eligible for unsubsidized loans to perhaps extending grants," she says. "It just depends on the severity of the situation and the documentation that can support their circumstances."
Some schools like Purdue require copies of a termination letter or last pay stub with earnings to date in the case of a job loss or a copy of the divorce decree, says Barbour.
Draeger points out that the school may require certain forms so students should check out the office of student aid's website and be in open communication with them through every step of the process.
No Guarantee
Students should be aware that although they may have presented a strong case with proper documentation, their school may not have any funds left to allocate.
"Schools manage their funds in different ways and some of them will have priority deadlines where there is such a demand that they exhaust their funds," says Curtis. "There are some federal rules for campus-based programs that you have to have some funds available in the second part of the academic year for people who apply at that point in time, but how schools administer that and how much they set aside for Spring applicants can vary widely--I wouldn't count on it."
Although there are no guarantees, the experts encourage students to reach out to the financial aid office to explain their situation in the case that there are additional funds available.
"There's no assurance that something will change but it certainly doesn't hurt to stay in close contact with the financial aid office and let them know," Draeger says. "In most cases, the financial aid office is going to do whatever they can do."