How Can I Avoid Scary Closing Costs?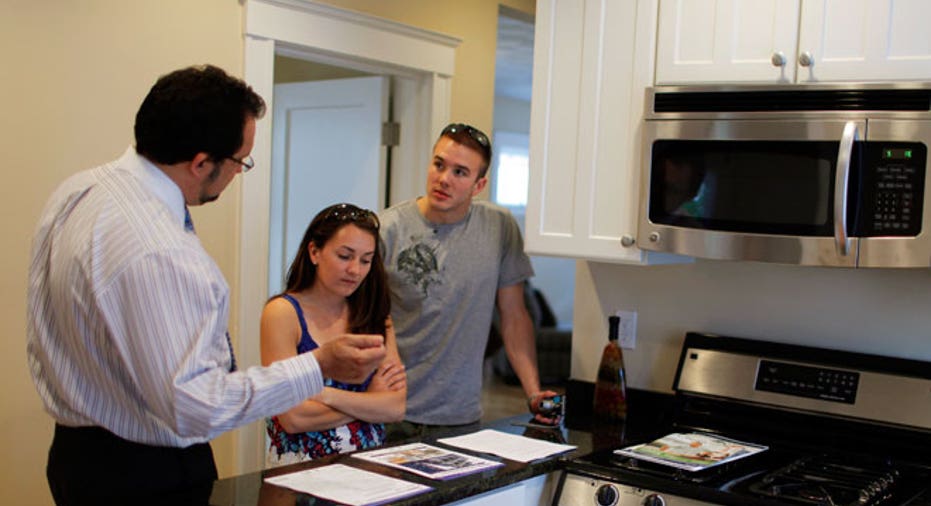 Dear Dr. Don, 
I am halfway to paying off my mortgage. It is a 15-year 5.5 percent fixed-rate mortgage obtained in 2004 for the amount of $90,000. It has an outstanding balance of $47,000, and the monthly payment, including interest, principal and escrow, is $800. I would like to lower the monthly payment. I tried to refinance with a lender, but the estimated closing cost was almost $5,000, so I didn't go with the refinance.
I have $40,000 equity in my home, but I am not sure if it is a good idea to borrow against that equity to pay off the mortgage. Are there private parties or people who can loan me $45,000 for 10 years, or is there a different way to obtain money without closing costs as a personal loan to pay off a mortgage? I can afford to pay the mortgage as it is, but I need to free up some money for a child going off to college. Thank you for your advice.
Best regards,
- Boris Bestrate
Dear Boris,
What you're trying to capture is a lower interest rate. You're not going to get that from a private-party lender or a personal loan. You also could lose some important income tax benefits if the loan isn't secured by the property.
I can understand your reluctance to pay $5,000 in closing costs to refinance a $90,000 loan balance. Bankrate's national average for closing costs in its 2011 Closing Cost Survey is $4,070, although the survey results were for a $200,000 purchase mortgage, not a $90,000 refinancing. While your closing-cost estimate is high, it may be reasonable for your part of the country.
As I write this reply, Bankrate's national average for a new 15-year fixed-rate mortgage is 3.2 percent. The question becomes: Are you willing to pay the closing costs to capture the lower interest rate to free up the money in your monthly budget?
If you're halfway done on your original 15-year mortgage, refinancing into a new 15-year mortgage will cost you money, even with the lower interest rate, because you're extending your existing 7.5-year mortgage into a new 15-year mortgage. My numbers are approximate because I don't know the amount of your escrow payment. You do, however, reduce your monthly hit by about $404.66, as shown in the table below.
Refinancing with a new 15-year fixed-rate mortgage increases your total interest expense by almost $4,000 pretax. Add $5,000 in closing costs into the mix, and you're paying $9,000 to free up about $400 a month in your monthly budget. Is it worth it? I don't think it will go all that far in paying for your child's college expenses, but it will help.
Personally, I like to see the kids financing their college expenses. It gives them skin in the game, and they're the ones who are benefiting from the investment.
You also could consider refinancing your mortgage with a home equity line of credit. That type of loan typically has lower closing costs, but it's a variable-rate loan that requires interest-only payments in the early years of the loan.
Ask the adviser
To ask a question of Dr. Don, go to the "Ask the Experts" page and select one of these topics: "Financing a home," "Saving and Investing" or "Money." Read more Dr. Don columns for additional personal finance advice.
Bankrate's content, including the guidance of its advice-and-expert columns and this website, is intended only to assist you with financial decisions. The content is broad in scope and does not consider your personal financial situation. Bankrate recommends that you seek the advice of advisers who are fully aware of your individual circumstances before making any final decisions or implementing any financial strategy. Please remember that your use of this website is governed by Bankrate's Terms of Use.
Copyright 2013, Bankrate Inc.