How Box Aims to Lure Financial Services into the Cloud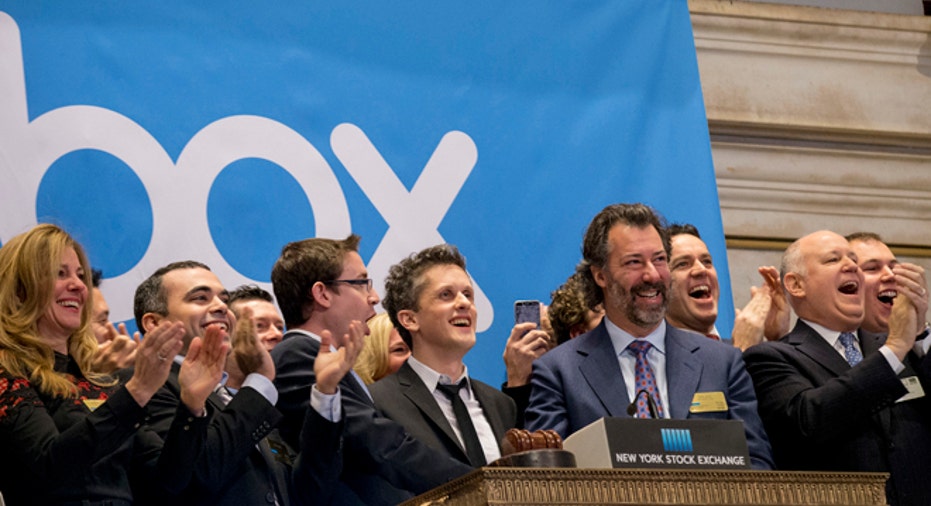 Thirty-year-old Box CEO Aaron Levie is relieved to be "fully back to work," after taking his company public on January 23.
"To have it behind us was pretty thrilling," Levie said in an interview.
Following a celebration of the end of a long and rocky IPO process, Levie slept for 12 hours and then shifted into what he called full execution mode. His jump back onto the product treadmill has resulted in a new attempt to take on the lucrative financial services industry.
Last Thursday, the cloud-storage company announced Box for Financial Services, which provides a set of new secure services to attract clients in the financial services industry. Early partners include KKR, Nationwide Insurance, Capgemini and AAA of Northern California. The vertical includes the new Box Enterprise Encryption Key Management product that allows customers to maintain full control of their content. It also offers watermarking for documents and a beta version of retention management. The latter allows companies to control what kind of data it saves and how long to keep it.
Box also said its services will be help companies be FINRA compliant by spring 2015. Box for Financial Services joins the company's other retail, healthcare and media and entertainment verticals, which were added last fall.
Levie said the goal of the new initiative, which has been in the works for two years, is simple: Luring more financial organizations into the cloud.
"Most technology that financial services or any corporation runs on was really built for a different kind of world," Levie said. "(Back then,) you didn't have to share digitally that frequently. So all of a sudden when you imagine the new workflows are mobile, collaborative, a lot of the legacy technology doesn't then keep you safe in this new world. It's some of the most vulnerable part of the IT environment."
Levie said the constant threat of cyber-attacks and a complicated regulatory environment have slowed the adoption of cloud technology among financial services companies. However, the demand for new products is strong.
"We've been seeing customers in these markets clamor for technology that is actually going to help the performance of their business, that will help them be more collaborative or be more digitally oriented," Levie said. "To have tech that improves productivity of an organization but also helps you with the regulatory environment, that becomes special opportunity."
Box is also bulking up in other areas. Two weeks ago, it acquired Airpost, a two-year-old start-up that helps IT managers oversee employee's cloud-based applications. Levie declined to comment on the terms of the deal but said Airpost was a company Box could "build quickly around."
"There are more deals in the works," Levie said. "You're going to see us push pretty aggressively into new areas."
Amid the new deals, Box shares have dropped 17% since going public. Levie claims he's not paying close attention and said, "We're not focused on near term, day-to-day movement."