How Airbnb Became More Valuable Than Marriott & Hilton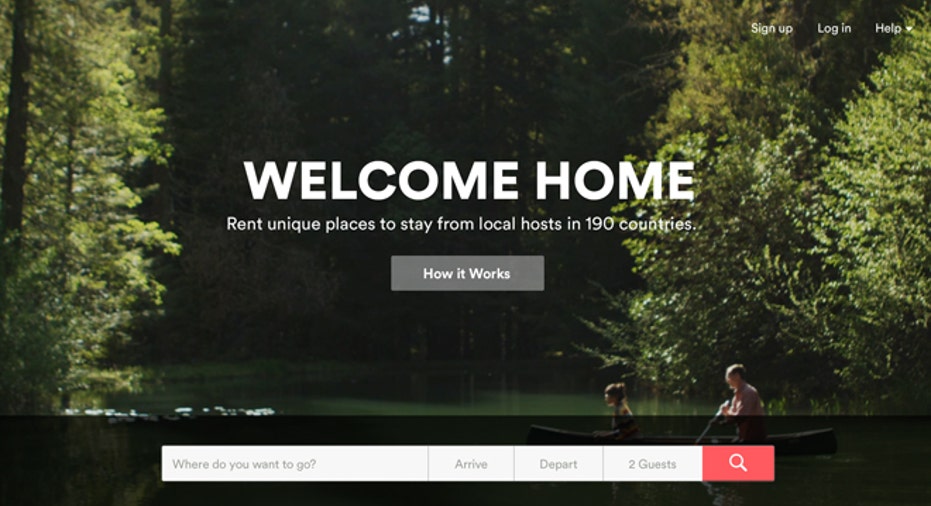 Airbnb is taking the world by storm. Whether an apartment for a night, a castle for a week, or a villa for a month, Airbnb says it connects people to unique travel experiences, at any price point, with over 1 million listings in more than 34,000 cities in over 190 countries. Users of the site must first register and then create a personal online profile.
The company is also attracting very strong investor interest as it recently was valued at nearly $24 billion. Naturally, the bigger players in the lodging industry are taking notice.
According to FOX Business Network, Airbnb's funding has gone from $620 thousand in 2009, to $1 billion, according to recent funding reports. There have been seven rounds of funding thus far, totaling almost $2 billion.
So, what are people saying about this quickly growing lodging play?
"They [Airbnb] are going to become bigger than Marriott, bigger than Hyatt and Hilton combined and they are going to have no capital infrastructure. They are going to bring on all of this real estate for no cost and be the intermediary," said FOX Business Network contributor Anthony Scaramucci, Founder and Co-Managing Partner of of SkyBridge Capital LLC.
"They get 10% of the revenues off the top of those houses on those rentals and they have no capex. You have to think about their margin capability over a Hilton, over a Marriott. It's a lot like StubHub, a pricing mechanism."
Marriott, Hilton Worldwide (NYSE:HLT) and Hyatt Hotels (NYSE:H) did not respond to inquiries from FOXBusiness.com.
Some on the Street, however, are still bullish on the established hotel chains. Raymond James, who has an outperform rating on Marriott (NYSE:MAR) and Hilton Worldwide, said despite a terribly challenging +10.0% year-ago comp, U.S. hotel RevPAR grew at a solid 5.9% pace in May.
But all is not well in the lodging universe and understandably, not all are pleased with the emergence of Airbnb.
At the Federal Trade Commission's (FTC) "Sharing Economy" Workshop on June 9, The American Hotel & Lodging Association (AH&LA) had a few choice words regarding Airbnb.
Vanessa Sinders, a spokesperson for the AH&LA said her group represented the entire hotel industry across the U.S. "Our industry remains successful because our members embrace a highly competitive business model where everyone plays by the same rules," noted Sinders.
"Yet, increasingly we hear concerns about new market players [such as Airbnb] that undermine these principles and raise questions about consumer safety, and the changing face of communities and neighborhoods."
Sinders stated that market players handling transactions, especially ones like Airbnb have certain obligations to uphold such as:  insuring that the fair share of taxes are paid; and ensuring that commonsense safety, security, health, and fire standards are followed.
"Simply put, we believe that if you look like a hotel and if you act like a hotel, then you should be treated like a hotel, concluded Sinders.