How a Car Gets a Bad Reputation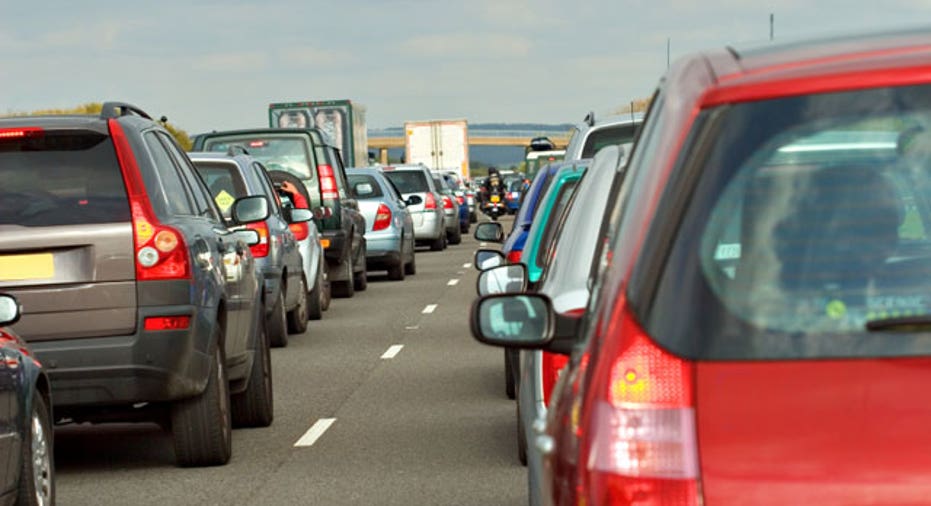 A flashy sports car costs more to insure than an economy hatchback, and a luxury SUV costs more to insure than a basic minivan.
These common-sense notions and reality often line up. But sometimes they don't.
For example, the MX-5 Miata, a two-door convertible sports car, is less expensive to insure than the utilitarian Volkswagen Golf two-door hatchback, according to data gathered by Quadrant Information Services on some 900 new 2012 models. The $19,000, 180-horsepower Scion TC coupe is about as expensive to insure as a $35,000, 412-horsepower Ford Mustang GT convertible. (See "How to insure a new car.")
What gives?
Premium differences are based on the history of insured losses for each make and model for each type of insurance: collision, comprehensive, property damage and bodily injury liability, personal injury protection and medical payments. The Highway Loss Data Institute (HLDI) maintains a database that insurance companies consult to help determine premiums.
"Overall losses depend on two factors -- how often claims occur, and how much they cost when they do occur," says Matt Moore, HLDI vice president.
A cheap car that's expensive to repair can skew the loss numbers. Some cars become favored targets of thieves, and others are owned mainly by young drivers.
Of course, your car is only one of several factors that can greatly affect your rates. Where you live matters a lot, and so do your own driving record and history of filing claims. And every insurer looks at the data differently, which means premiums that can differ by hundreds, if not thousands, of dollars. (See "Save $1,102 just by shopping around.")
More is sometimes less
Conventional wisdom used to hold that losses for collision coverage were higher for larger cars. But the institute's research found that smaller cars generally have higher collision coverage losses than larger vehicles.
That's because, in general, claims occur more frequently for smaller cars than for larger cars, even when loss data is adjusted to reduce possible skewing from factors such as age, gender or marital status, Moore says. That could be due in part to the better gas mileage of small cars, which makes them the preferred choice for commuting. More miles on the road means more chances for collisions.
People used to assume the maneuverability of small cars would make them less likely to be involved in crashes. But the opposite appears to be true.
"Like my boss (HLDI Senior Vice President Kim Hazelbaker) likes to say, the next time you're on a highway, look at the car that cuts you off -- it's going to be a small car," Moore says.
But for every rule, there's an exception.
No vehicle is as maneuverable as a sports car. Yet the number of claims for many sports cars is below average, Moore says. Sports cars are often used for recreational purposes only, so they spend most of their time in the garage.
"A sports car has a lower crash risk because it's driven less," he says.
Expensive to repair, expensive to insure
But the likelihood of crashes is just one factor. The cost to repair or replace a vehicle once it's damaged is another.
The institute expresses insured losses in relative terms, with 100 as an average for vehicle makes and models. Among 2008-2010 model year sports cars, the Chevrolet Corvette convertible, Ford Mustang convertible and the Ford Mustang Shelby GT500 all have loss results in the 70s for collision coverage. On the other end of the spectrum is the Nissan GT-R four-wheel-drive supercar, with a loss result of 292. (You can look up insurance losses by make and model on the institute's website.)
A likely reason for the Nissan GT-R's higher losses is its staggering sticker price, which starts at roughly $100,000; prices for a Ford Mustang convertible start at under $40,000.
"The cost of repair plays a huge role in the overall insurance equation," Moore says.
Many expensive safety features can send repair costs soaring (See "How many air bags does a car need?"). Some have a direct effect on insured losses; others don't. HLDI found that antilock braking systems don't necessarily reduce crashes, for instance, but electronic stability-control systems cut crashes by 15% to 17%.
Collision-avoidance systems and "steerable" headlights have risen to the top of the list of new safety features that prevent crashes. A 2011 HLDI study found that owners of Volvo SUVs equipped with an advanced forward-collision avoidance system called City Safety filed 27% fewer property-damage liability claims than drivers of other luxury SUVs without such a system. Such claims, when not accompanied by a bodily injury liability claim, are typically seen as rear-enders.
The likelihood of theft also influences insurance rates. The Cadillac Escalade is six times as likely as the average vehicle to be stolen, and theft losses for the Escalade are 10 times the average, according to HLDI.
Your car's unique personality
Meanwhile, the individual history of your vehicle someday could also be part of the premium formula. Claudine Modlin, a senior consultant for Towers Watson, a global research and consulting group, says insurance companies are studying whether such variables as failed emissions tests, previous use as a rental vehicle or number of previous owners are correlated with risk.
Insurers use statistical techniques and computer power to sift through huge amounts of data to find factors that predict risk. Vehicle history information from vendors, such as Carfax, is one source of the data insurers are poring through, Modlin says.
The original article can be found at CarInsurance.com:How a car gets a bad reputation