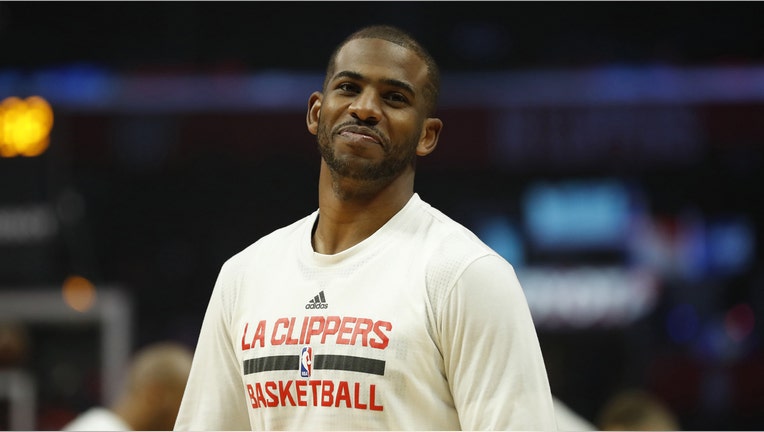 NBA All-Star guard Chris Paul passed on several millions dollars in salary for next season when he decided to opt in to the final year of his existing contract with the Los Angeles Clippers as part of a trade to the Houston Rockets on Wednesday.
Paul, 32, agreed to accept the final year contract option worth $24.2 million, which allowed the Clippers to trade him to the Rockets for Patrick Beverly, Lou Williams, Sam Dekker and a future first-round draft pick, reported Adrian Wojnarowski of Yahoo Sports' "The Vertical." Paul's flexibility allowed the Clippers to acquire some assets for their star point guard, rather than simply lose him for nothing in free agency.
Had Paul opted out of his current deal, he could have signed with a new team on a contract with a max salary of $34 million for the 2017-18 NBA season, Wojnarowski noted, thanks to the expansion of the NBA's salary cap due to the league's lucrative new television deal. Instead, Paul will have to wait a year to negotiate with the Rockets for a contract extension worth up to $205 million over five years.
However, Paul's patience could pay off in the long run. Under NBA rules, other teams could have offered a maximum of roughly $152 million over four years if he had opted out. By agreeing to a trade, Paul can sign a larger extension with the Rockets, ESPN reported.
Even without a new contract in place, Paul is one of the NBA's highest-paid players. He ranked 35th overall on Forbes' list of the world's highest-paid athletes in 2017, earning $22.9 million in salary and $8 million off the court.
Paul has endorsement deals with Nike, State Farm, Spalding and several other companies, and he is an investor in "WTRMLN WTR," a drink startup.