Houston businessman refunds $10M to customers after Astros win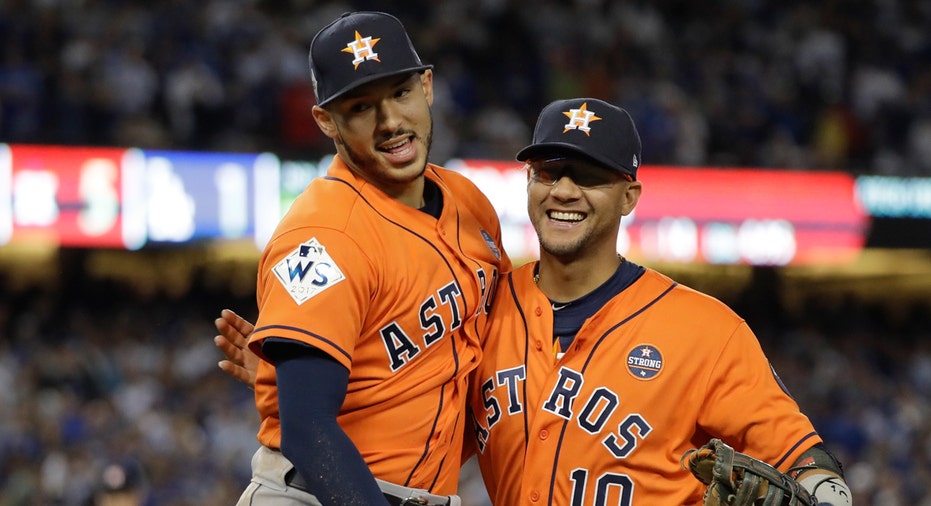 A Houston-based furniture store owner is shelling out $10 million to customers this week after he vowed to refund customers if the Astros won the 2017 World Series.
Jim McIngvale, known as "Mattress Mack," told Gallery Furniture customers last June that he would refund purchases on $3,000 or more on mattresses if Houston's hometown team brought home the title. McIngvale will make good on his promise after the Astros' Game 7 win against the Los Angeles Dodgers on Wednesday night.
"It's the best thing we could ever possibly do. The Astros inspired the city. We're thrilled to give this money back to excited customers. We bleed orange out here," McIngvale told the Houston Chronicle after the game.
The Astros defeated the Dodgers 5-1 in Game 7. George Springer, who led Houston's offensive attack with his fifth home run of the World Series, earned most valuable player honors.
McIngvale told ESPN he paid an insurance premium of between 10% and 20% of the payout to help cover his losses. The business owner also netted more than $1 million in bets in Las Vegas on the Astros' victory.
This isn't the first time the Astros have earned a rebate for Gallery Furniture customers. In 2014, McIngvale previously refunded $4 million in purchases after promising to reimburse the first 500 people to spend $6,300 or more at the store if the Astros won 63 or more games.