Housing Starts Post Biggest Drop Since April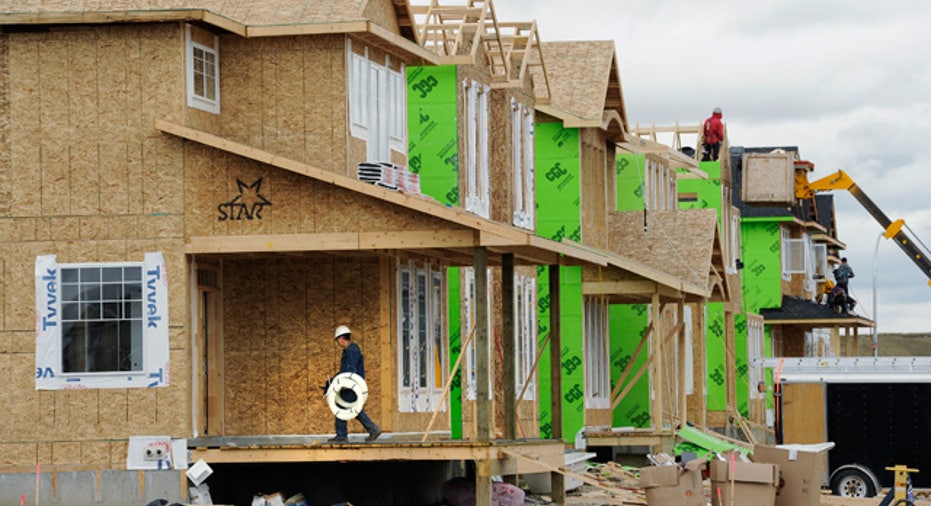 Housing starts fell more than expected in August as groundbreaking for both single-family and multi-family units declined, while permits for future construction rose, a government report showed on Tuesday.
The Commerce Department said housing starts decreased the most since April, down 5.0 percent to a seasonally adjusted annual rate of 571,000 units.
July's starts were revised down to a 601,000 unit pace, which was previously reported as a 604,000 unit rate.
Economists polled by Reuters had forecast housing starts to fall to a 590,000-unit rate in August. An overhang of previously owned homes on the market has left builders with little appetite to break ground on new projects and is frustrating the economy's recovery from the 2007-09 recession.
Housing starts are at less than a third of their peak during the housing boom.
Compared to August of last year, starts were down 5.8 percent.
Housing starts for multi-family homes fell 13.5 percent to a 154,000-unit rate. Single-family home construction -- which accounts for a larger share of the market -- dropped 1.4 percent to a 417,000-unit pace.
New building permits rose 3.2 percent to a 620,000-unit pace last month. Economists had expected overall building permits in August to fall to a 590,000-unit pace.
Permits were boosted by a 4.5 percent rise in the multi-family segment. Permits for the construction of buildings with five units and more increased 0.6 percent. Permits to build single-family homes climbed 2.5 percent.
New home completions fell 2.7 percent to a 623,000-unit pace in August.