Housing Starts, Permits Decline in April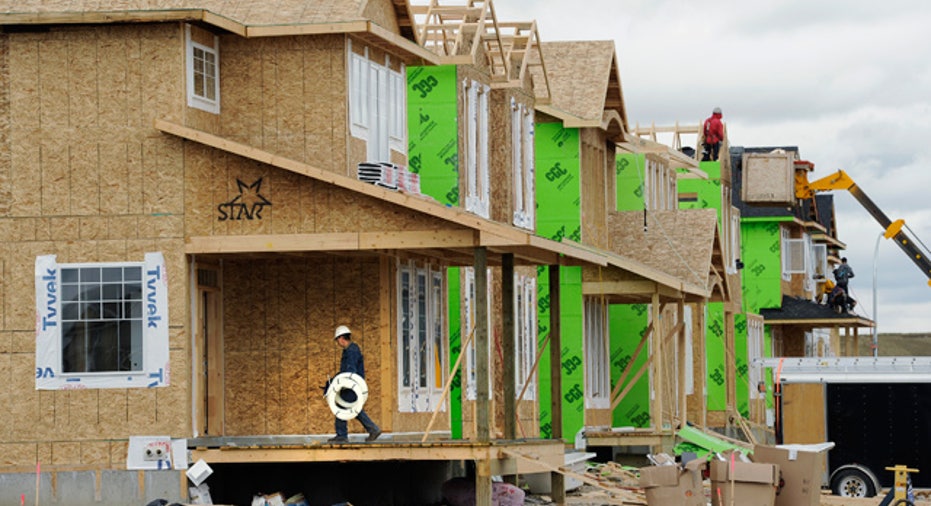 Housing starts and permits for future home construction fell in April as an overhang of homes on the market discourages builders from taking on new projects, pointing to prolonged weakness in the housing sector.
The Commerce Department said on Tuesday housing starts dropped 10.6% to a seasonally adjusted annual rate of 523,000 units. March's starts were revised up to a 585,000-unit pace from the previously reported rate of 549,000 units.
Economists polled by Reuters had forecast housing starts rising to a 568,000-unit rate. Compared to April last year, residential construction was down 23.9%, the largest decline since October 2009.
Residential construction is being crowded out by an oversupply of used homes on the market, in particular, foreclosed properties, which sell well below their value.
Home builders' sentiment was flat in May, the National Association of Home Builders said on Monday.
Though builders expected a modest improvement in sales during spring, they anticipated market conditions to weaken in the next six months.
Groundbreaking last month was depressed by a 24.1% tumble in volatile multi-family homes, where starts for buildings with five or more units dropped 28.3%. Single-family home construction fell 5.1%.
New building permits dropped 4.0% to a 551,000-unit pace last month. April's permits were revised down to a 574,000-unit pace and economists had expected overall building permits in April to remain unchanged at the previously reported 585, 000-unit pace.
Permits were held down last month by an 8.8% drop in the multi-family segment. Permits to build single-family homes slipped 1.8%.
New home completions rose 4.1% to 554,000 units in April.