Housing Starts Jump in March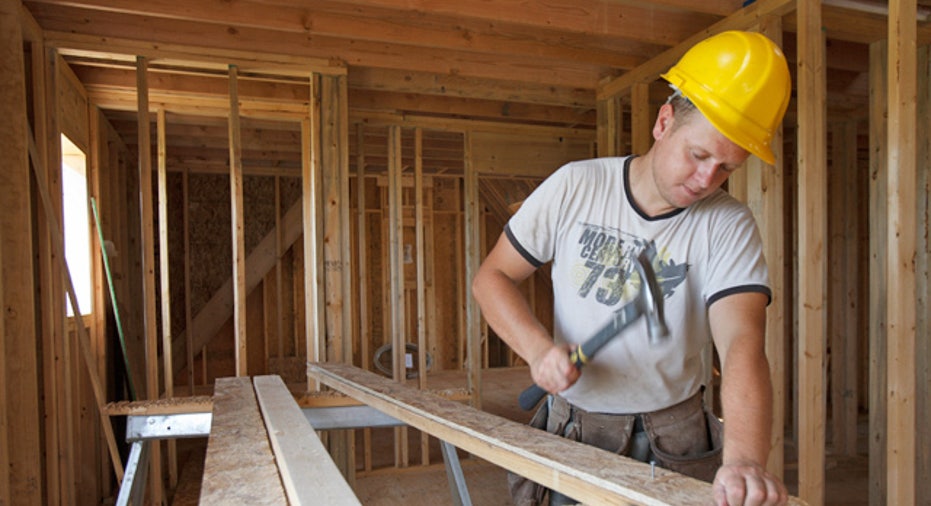 Ground-breaking to build new U.S. homes rose in March to the highest level since June 2008, adding to evidence of a healthier housing market.
The Commerce Department said on Tuesday that starts at building sites for homes rose 7.0% last month to a 1.04 million-unit annual rate. That was higher than analysts' expectations of a 930,000-unit rate
A recovery in housing, driven by growing demand and record-low mortgage rates, is boosting other sectors of the economy. Home building added to national economic growth last year for the first time since 2005 and is expected to provide support this year.
Construction gains on new home starts in March were up 47% from the same period in the prior year, the largest year-over-year growth since 1992.
But for single-family units, which compromise about two thirds of the total, starts fell on 4.8% basis to a 619,000-unit rate.
"This had been choppy during the winter months. The fundamentals are still supportive for residential construction.
The upward trend continues to resume higher,'' said Sam Bullard, a senior economist at Wells Fargo in Charlotte, North Carolina.
While single-family activity pulled back, the decline might be temporary, as the outlook for housing is still encouraging for further improvement, he said.