Housing Starts at 4-Year High in October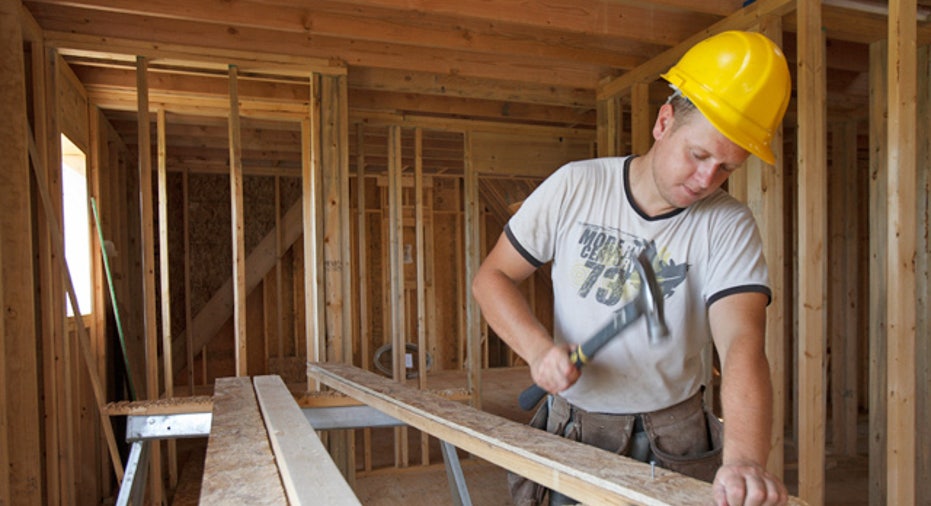 Housing starts rose to their highest rate in more than four years in October, suggesting the housing market recovery was gaining steam, even though permits for future construction fell.
The Commerce Department said on Tuesday housing starts increased 3.6 percent to a seasonally adjusted annual rate of 894,000 units -- the highest since July 2008.
September's starts were revised down to show a 863,000-unit pace instead of the previously reported 872,000 units. Economists had expected groundbreaking to slow to a 840,000-unit rate last month.
The department said superstorm Sandy, which slammed the East Coast in late October, had a minimal impact on the data. The Northeast accounted for about 8 percent of overall housing starts. Groundbreaking in the Northeast fell 6.5 percent.
The housing market has turned around after an unprecedented collapse that landed the economy in its worst recession since the Great Depression. The recovery, marked by rising home sales, prices and building activity is being driven by pent-up demand against the backdrop of record low mortgage rates.
The Federal Reserve has targeted housing as a channel to boost growth, announcing in September that it would buy $40 billion in mortgage-backed securities per month until the outlook for employment improved substantially.
Residential construction is up 41.9 percent compared to October last year. Housing starts are now about 40 percent of their 2.27 million-unit peak in January 2006.
Homebuilding is expected to add to gross domestic product growth this year for the first time since 2005.
Last month, groundbreaking for single-family homes, the largest segment of the market, eased 0.2 percent to a 594,000-unit pace. Starts for multi-family homes surged 11.9 percent to a 300,000-unit rate, partly reflecting increased demand for rental apartments.
Building permits fell 2.7 percent to a 866,000-unit pace in October after jumping 11.1 percent the prior month. The drop last month was concentrated in the multifamily segment and is likely to be short-lived.
A report on Monday showed confidence among homebuilders hit its highest level in 6-1/2 years in November.
Economists had expected permits to fall to an 865,000-unit pace. Permits to build single-family homes rose 2.2 percent last month to a 562,000-unit pace. Permits for multi-family homes fell 10.6 percent to a 304,000-unit rate.