Housing Crisis Leads More Seniors to Pursue In-Home Care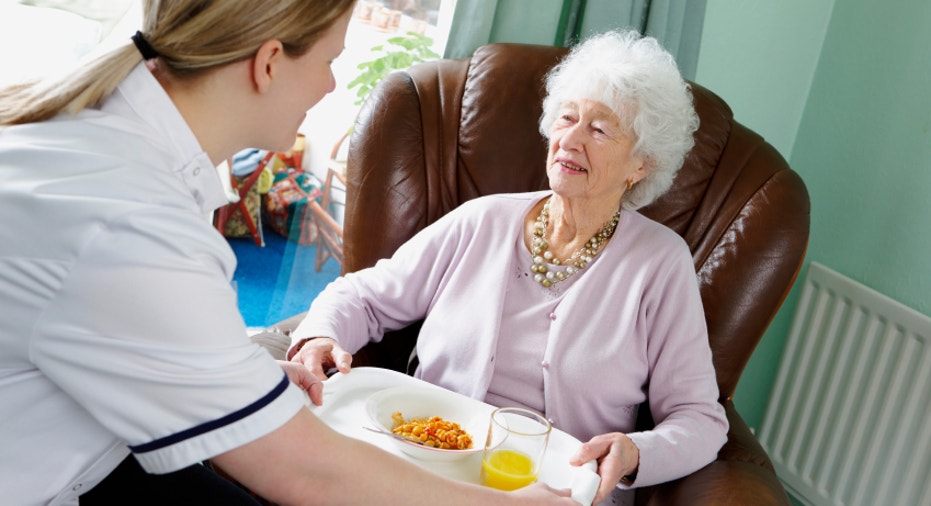 It used to be seniors in declining health and unable to care for themselves and their house had to decide whether to sell their home or seek home health care, but now, the economy is making the decision them.
Due to the housing crisis, fewer seniors have found success in selling their homes and have turned to home health care, resulting in a boom in the industry.
In fact, the U.S. Bureau of Labor Statistics anticipates caregiving will become the second fastest-growing occupation in the country, with more than 50% growth by 2016.
Susan Reinhard, senior vice president of the AARP, said the organization's research shows the elderly often prefer to stay in their homes and have a caretaker work with them there rather than entering a facility—a recent shift in thinking.
"It can be less one-stop-shopping," Reinhard says of home care. "But it is a strong choice for people, and it can stretch your dollars longer."
She adds that the anemic housing market has certainly impacted the way seniors make health decisions. "Depending on the market, you don't have the flexibility to purchase into assisted living."
Home care also allows seniors to use the services they, rather than paying an all-inclusive price found at most assisted living and nursing homes.
For a home health aide that can provide medical assistance, the average cost is about $21 per hour, according to MetLife's 2011 market survey. An individual to come to the house to help with other non-medical issues like bathing and light cleaning costs on average  $19 per hour, the survey found. This compares to the monthly cost of assisted living facilities, which is $3,477, which also usually includes meals, room and board, and round-the-clock medical services.
Emma Dickison, president of Home Helpers, an in-home care company, says her business is booming, expanding 22% from 2008 through 2010. She says the jump is a result of two factors: the housing market, and increased cost of assisted living and nursing home facilities. According to the MetLife survey, nursing home costs are up by 3.5% and assisted living costs have increased by 5.2%.
"At one point and time, [seniors] all did that and downsized, sold their home and went into community living," she says. "Now they are looking at their options to determine what the best thing is for them."
And they are taking the decision seriously, doing research and comparing their options.
"They're getting savvy at doing research," Dickison says. "They're getting more and more educated about their options."
AARP's Reinhard also says more seniors are hiring a friend or neighbor to be their aide, and paying them directly for services. The trend, known as "consumer direction," is gaining traction. The AARP's recent report, "Valuing the Invaluable," estimates the value of care provided by family and friends is $450 billion annually. This tops Medicaid spending in 2009, including both federal and state contributions for health care, at $361 billion and is about 3.2% of the 2009 GDP of $14.1 trillion, the report said.
Staying in home also allows seniors to continue within their normal social circle, which is often a benefit, Dickison says.
"Socially, you can continue within your circle, and physically, you are in an environment that you are comfortable and know well," she says. "There is a huge financial consideration, but there are other components that are just as important.