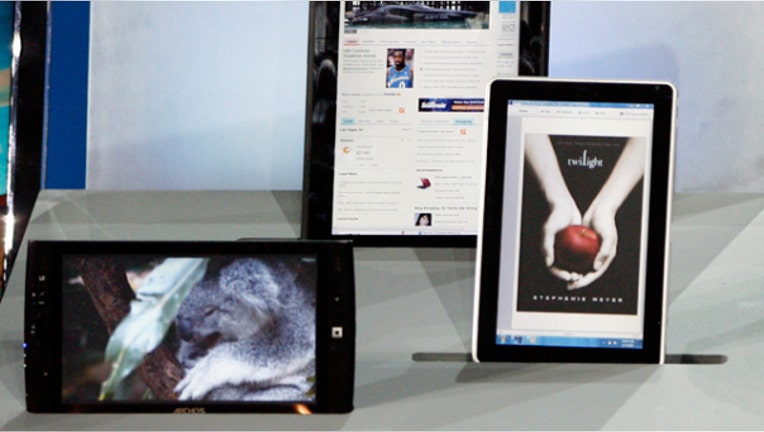 Some technology pundits have dismissed the annual consumer tech innovation bonanza known as the Consumer Electronics Show (CES) as a dying event. Those who attend regularly, however, say it's simply a changing event.
CES 2013 in Las Vegas attracted more than 3,000 exhibitors, who unveiled some 20,000 new products to an audience of more than 150,000 attendees. CES is still a monster when it comes to trade shows, but this year, smaller companies like MakerBot, producer of 3-D printers, and Pebble, the smartwatch company, stole the show. There were also several innovations with direct business implications.
A predominant theme this year was pervasive computing, according to Josh Stein, a managing director of VC firm Draper Fisher Jurvetson. "The Internet is going to be everywhere in new devices that are alerting you with important information for your work or to break bad behaviors, such as overeating," says Stein, who sits on the board of successful companies such asBox, Chartbeat, Fynanz, Polaris Wireless and SugarCRM.
Pervasive computing means barriers to competing with large companies may diminish further, with more information and applications at users' fingertips from many different devices — and more ways for small businesses to reach customers. -
Here are a few notable trends from this year's CES that business leaders should keep in mind as they seek new technology capabilities in 2013.
Tablets and hybridsFor business tablet users, the Microsoft Surface Pro, the second generation of the Windows convertible tablet, featuring a pullout keyboard, received high marks from observers, including David Pierce, senior reviews editor with technology website The Verge. "A lot of people today want devices that can do everything, and this tablet can really serve as a full-fledged Windows device replacing the PC," he says. Starting at $899, the Surface Pro is especially notable because it gives users the full Microsoft Office application experience, he adds.
There were a few other hybrid/convertible tablets worth investigating as well, ranging from $800 to $1,500 in price. "Lenovo showed off the Yoga 11S, a smaller version of its Yoga 13, which can move from a laptop to a tablet and even comes with viewing modes for media presentations," says Jeff Haynes, editor of TechBargains.com. The Lenovo ThinkPad Helix is a pricier model, loaded to perform with the Intel Core i7 processor and up to 256 GB solid-state drive storage, Haynes adds. The Helix comes with a digital pen and can be docked to further extend its battery life.
Finally, Haynes recommends the Samsung Ativ Smart PC: "It comes in two versions, the Ativ 500T and Ativ Pro 700T, both of which come with an 11-inch tablet that can be removed from the laptop dock for quick interaction."
How to choose the right hybrid? "If horsepower is a concern, the Helix or the Pro 700T are probably the best choices, but if function and affordability are paramount, the Yoga and the 500T are better options," advises Haynes.
If you really need to impress customers, start saving up for Panasonic's 20-inch, 4K, ultra-high-definition tablet (name, price and release date have yet to be released). Let's get real: This isn't a tablet, but a tabletop computer. If your company is a design firm, advertising agency or photography studio, this could be your must-have purchase of the year.
Phones and smaller thingsMobile phone announcements at CES were slim. Here are two worth mentioning: The Russian-made YotaPhone, a dual-screen e-reader/phone combo that gives users the option to flip the phone and display content on an e-ink screen, offers a unique approach to preserving battery life.
And the Ascend Mate fromHuawei is worth a look, if only because it dwarfs most smartphones at 6.1 inches. "It's monstrous," Pierce remarks. "I suppose it could be a replacement for your PC or tablet, so long as you're not trying to fit it into your skinny jeans." If you hate putting on your reading glasses when using your phone, however, the Ascend Mate could be your new best friend.
Back to small: All the rage at the show was Pebble's demo of a $150 smartwatch to easily check emails and receive calendar alerts, weather updates and more ― securely from your wrist. The Pebble, which should be available for online purchase after January 23, will interact with iPhone and Android phones. "You start using it and realize how useful a tool it actually is," Pierce says.
Storage and other hardwareStorage technology sounds boring, but some of the finest innovations today are happening in this space, and small businesses should take notice. "With all the focus on tablets and smartphones, making services and content available in the cloud is crucial," notes Tom Coughlin, a storage analyst and consultant. He liked new network-attached storage (NAS) devices showcased from companies such as Seagate, WD, Lenovo and EMC. "These products serve as a home or small-business private cloud, and allow people to access their data from remote locations."
Coughlin was also impressed with battery-powered, wireless storage devices from Kingston and Seagate. The Seagate Wireless Plus can hold up to one terabyte of data and has 10 hours of battery life. Such devices are practical options for extending storage when you're out of the office. "You carry it with you and turn it on to access large stores of content on your device," Coughlin says. "It's like your own personal cloud."
Next up: portable projectors, when PowerPoint is just not good enough. "These products are small enough to fit in the palm of your hand and frequently weigh a pound or less," Haynes says. He recommends the Asus P1 Pico Projector and the Acer K132 Pico Projector, both slated to release in the first half of 2013 for below $500.
Product design and prototypingMany CES reviewers talked about 3-D printing this year. You can buy a printer from MakerBot that spits out prototype products, from toys to industrial parts. Rapid prototyping could make a world of difference for a small manufacturer, helping it to avoid costly and lengthy factory runs and bring a new product to market faster, says Coughlin. Other top 3-D printer makers at the show included 3D Systems andFormlabs, says Brian Heater, a senior associate editor with mobile and consumer tech news site Engadget.
? Business on Main. Sign up for our Main Street Authority newsletter to get articles like this delivered monthly to your inbox.