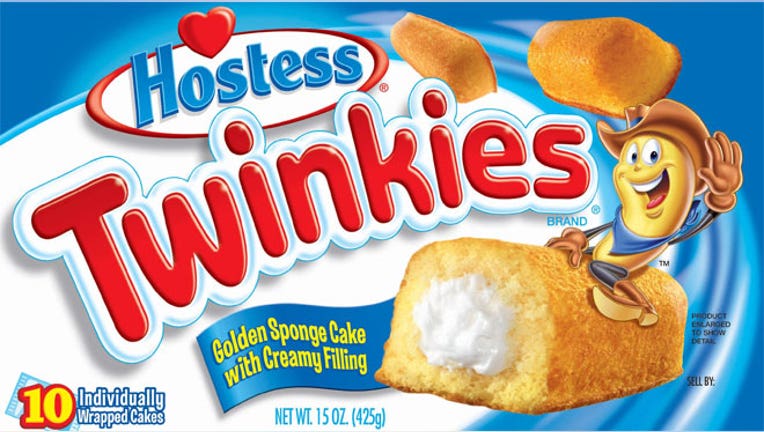 Failing to persuade striking employees to return to work, Hostess Brands disclosed plans on Friday to liquidate its assets and lay off most of its 18,500 workers, bringing the 82-year-old maker of Wonder Bread and Twinkies to the end of its line.
The painful decision to wind down the Irving, Texas.-based private company follows a nationwide strike that Hostess said severely constrained its operations.
Hostess said delivery of its products, which include Ding Dongs and CupCakes, will continue and its retail stores will keep their lights on for several days to sell already-baked products.
"We deeply regret the necessity of today's decision, but we do not have the financial resources to weather an extended nationwide strike," Hostess CEO Gregory Rayburn said in a statement.
As a result of the liquidation, Hostess said it will "move promptly" to lay off "most" of its 18,500 employees and focus on "selling its assets to the highest bidders."
The company will now be forced to close its 33 bakeries, 565 distribution centers, 5,500 delivery routes and 570 bakery outlet stores throughout the U.S.
The Bakery, Confectionery, Tobacco Workers and Grain Millers International Union pushed back against the Rayburn blaming the liquidation on the unions.
"The truth is that Hostess workers and their Union have absolutely no responsibility for the failure of this company. That responsibility rests squarely on the shoulders of the company's decision makers," Frank Hurt, BCTGM International Union President, said in a separate statement released on Wednesday.
Founded in 1930, Hostess owns a slew of well-known brands, including Drakes, Dolly Madison, Twinkies, Ding Dongs, Ho Ho's and Wonder.
It's not clear what, if any, company or companies will step in to scoop up those brands, but it seems likely potential bidders will at least inquire.
Hostess said its lenders have agreed to provide the company with access to the $75 million financing facility to fund the sale and wind down process.
After filing for Chapter 11 bankruptcy in January, BCTGM rejected a final offer in September from Hostess aimed at slashing costs and allowing the company to emerge from bankruptcy.
While the bankruptcy court gave Hostess the power to unilaterally change the BCTGM's collective bargaining agreements in early October, the work stoppage forced the company to shutter three plants on November 12.
A company-set deadline for enough employees to return to the work came and went on 5 p.m. ET Thursday, paving the way for Hostess to decide to liquidate pending approval from the court.
"A sufficient number of the Debtors' baking facilities have become inoperable, and the Debtors are no longer able to fulfill customer orders or sell product at their retail stores," Hostess said in its 65-page bankruptcy filing.
Due to the "material impairment" of its business operations, Hostess said it will "soon lose access to the funding" needed to run the company and several remedial provisions of its final debtor-in-possessor order were triggered.