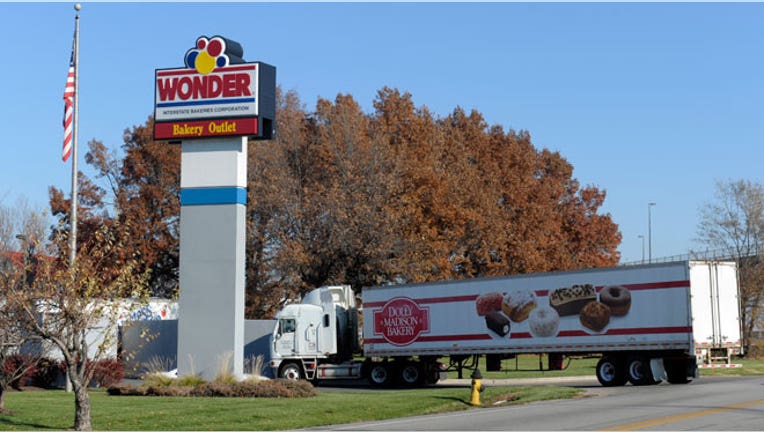 Hostess Brands won permission Tuesday to sell the last of its major cake and bread brands, as the bankrupt baking company continues to liquidate assets.
At a Tuesday hearing, a bankruptcy court judge approved two sales. McKee Foods, which makes Little Debbie snack cakes, agreed to purchase cake brand Drake's for $27.5 million. A subsidiary of United States Bakery is buying some of Hostess' bread brands, Sweetheart, Eddy's, Standish Farms and Grandma Emilie's, in addition to four bakeries and 14 depots, in a $30.9 million deal.
McKee's bid was unchallenged, while U.S. Bakery beat out Mexican bakery Grupo Bimbo and Hackman Capital Acquisition. U.S. Bakery opened the bidding at $28.9 million.
Jones Day lawyer Lisa Laukitis told Judge Robert Drain that the buyers waiting for approval Tuesday are eager to finalize the transactions, according to Dow Jones Newswires. She added U.S. Bakery would like to get its newly purchased goods back on store shelves in time for the summer bun season, when barbeques fuel demand for hot dog and hamburger buns.
"I wasn't aware there was a bun season," Judge Drain said, adding that he approved of the sales.
Tuesday's court approvals brought the total proceeds from the Hostess sales to about $860 million.
Irving, Texas-based Hostess filed for Chapter 11 protection in January 2012. It decided in November to shut down operations after a nationwide strike by one of its unions.
Last month, Hostess won approval to sell cake brands, including Twinkies, Ho Hos and Ding Dongs, to Apollo Global Management (NYSE:APO) and Metropoulos & Co., for roughly $410 million.
Georgia-based Flowers Foods (NYSE:FLO), the maker of Tastykakes and Nature's Own bread, bought five Hostess bread brands, including Wonder and Nature's Pride, for $360 million.
Grupo Bimbo agreed to buy Beefsteak, a rye bread brand, for $31.9 million.