HopStop Teams Up With Hertz, Yelp for Local Content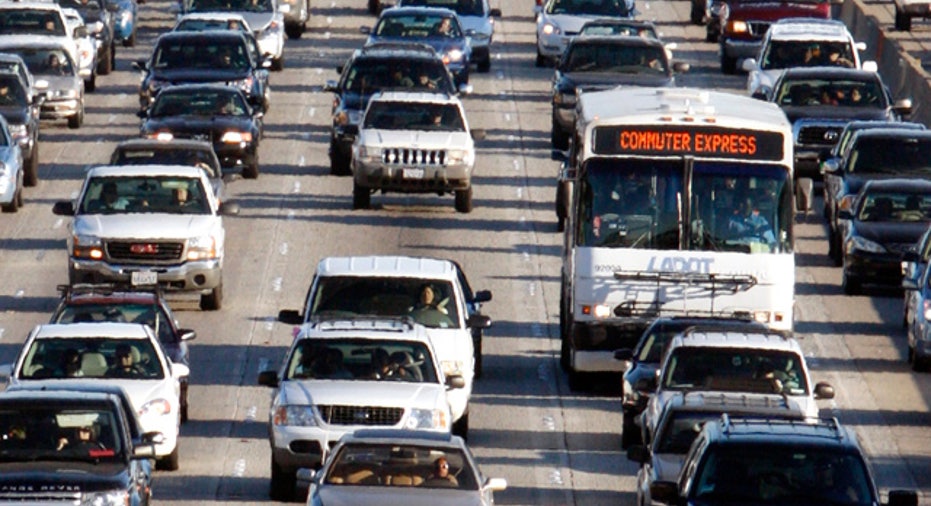 HopStop is a Web site that offers navigation to users looking to get from point A to point B. The site touts being unique in that in addition to directions, it also gives users transportation options ranging from transit, to taxi, to their own two feet. And the company says it's now going to take users one step further.
The site announced earlier this month its new collaboration with Hertz, Yelp.com, Limos.com and Zvents to give users searching for directions local information about businesses, daily deals and events in the area. With Hertz, HopStop will offer hourly car rentals with integrated driving directions. The partnership also will offer users taxi directions with accurate time and fare estimates through Limos.com as well as popular places from HopStop search data, daily deals through Groupon, local events from Zvents and reviews from Yelp.
HopStop CEO Joe Meyer said the company is still very much a startup, with nearly 20 fulltime employees and plans for more growth in the year to come. The new partnerships and expansion came as part of an initiative to bring greater functionality to HopStop.com. Users will now be able to search one-way, round-trip and multi-stop options within the navigational menu, and also customize their route and navigate from city-to-city with Amtrak and regional bus routes.
"Now you can drill down and hone in on the results you want," Meyer said. "Transit riders are very specific about what they are looking for. They are particular about how many transfers there are, how direct a route is, if it is an express bus or train, and how much walking they do above and below ground. We believe users will engage with this the most."
Meyer said users had requested more local content, which led to its new partnerships with Groupon, Yelp and Zvents. Instead of going at it alone, he said HopStop brought on board sites that are doing local most effectively.
"They said, 'I use this everyday to get from point A to point B, and it would be great if you could tell me the closest bars or events, daily deals and promotions that are relevant to what I am going to,'" Meyer said. "We are really good at routing, and are continuing to perfect it. We are not a daily deal company or an events aggregator—these are companies that are really good at what they do and are well embraced and adopted by customers."
Meyer said company research found that 37% of HopStop users use the site 25 times per month or more. Also, 72% of users have used the site within 24 hours of their previous visit.  When providing routes, Meyer said in the tri-state area alone, HopStop aggregates data from 40 different transit sites.
"Users are all local in their mindset. They are thinking about the city in which they live and are visiting," he said. "We wanted to do this in a value-added, best-of-breed way."
Yelp.com Senior Director of Communications Stephanie Ichinose said the partnership is a great fit for both companies, and Yelp data and reviews will be available right alongside HopStop's routing and navigation tools.
"It's a natural fit for people who are looking for things in their neighborhood," Ichinose said.
Lemore Hecht, public affairs specialist for Hertz, echoed Ichinose's notion that the partnerships are a natural extension of the services that both companies offer.
"The partnership was an obvious match," Hecht wrote in an e-mail message. "By partnering with HopStop, we are able to deliver the extra step in their commute by providing them with an additional transportation option. In essence, HopStop is providing customers with the directions and Hertz provides them with the tool to get there—an hourly car rental."
Hecht said that if HopStop users prefer to rent a car by the hour when looking at their navigation routes, they can view walking directions to the nearest Hertz car sharing location.
Local data sights like Yelp and Groupon are flourishing, Ichinose said, because consumers have access to more information about the businesses around them than ever before.
"There is more at our fingertips," Ichinose said. "We are able to make better use of it to more efficiently navigate our cities and explore new businesses that we may have been overlooked in the past. The Internet and social media have opened the gateway to a local scene of information that was exchanged before only between friends and family."
HopStop declined to share the financial aspects of the partnerships with Yelp and Hertz. However, Meyer said the deal with ConnectByHertz is an exclusive sponsorship with a minimum ad spend per month by Hertz, in return for such exclusivity. The partnership with Yelp is a content-syndication deal to serve and host their local merchant reviews and ratings, and in turn HopStop monetizes such traffic via "geo-targeted display and contextual advertising" which is sold and served by HopStop directly. Traffic is also referred to Yelp at a certain point in the user flow.