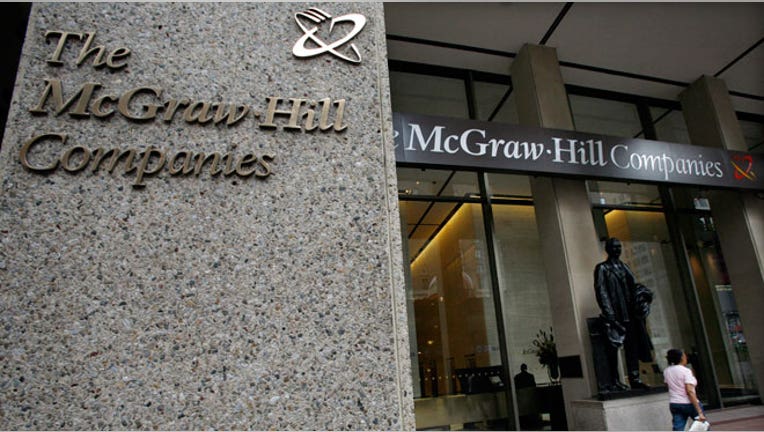 As Washington continues to fight over the fiscal cliff, McGraw-Hill (NYSE:MHP) on Thursday joined a parade of U.S. companies unveiling special dividends aimed at avoiding a likely jump in taxes on dividends.
The parent of Standard & Poor's said its board of directors signed off on a special dividend of $2.50 a share.
The cash payout is scheduled to be shelled out on December 27 to shareholders of record on December 18, thereby beating the year-end fiscal cliff.
A slew of U.S. companies, including Wal-Mart (NYSE:WMT) and Carnival (NYSE:CCL), have announced special dividends or accelerated dividend payouts in recent weeks in an effort to return cash to shareholders before tax rates rise.
Tax rates on dividends for the highest earners could shoot up to as high as 39.6% from current levels of just 15% if Washington fails to reach a compromise on the fiscal cliff.
McGraw-Hill said its special dividend payment supersedes previously-announced plans to buy back up to $200 million of stock during the rest of the year. The dividend is also on top of its regular quarterly dividend, which is payable on December 12.
Shares of McGraw-Hill rallied 1.53% to $55.10 in after-hours trading on the announcement, building on a 1.42% rally to $54.27 during regular trading. The stock has climbed almost 21% so far this year.
The dividend move comes just over a week after the New York-based company inked a $2.5 billion deal to sell its McGraw-Hill Education business to private-equity giant Apollo Global Management.
After the deal, McGraw-Hill will remain in control of its financial brands, including the ratings company S&P, analytics firm S&P Capital IQ and Platts.
Earlier on Thursday a number of other companies announced dividend moves, including accelerated payouts by Sotheby's (NYSE:BID) and Safeway (NYSE:SWY) and a special dividend worth about $325 million by Sirius XM Radio (NASDAQ:SIRI).