Honeywell to roll out hardware on Bombardier business jets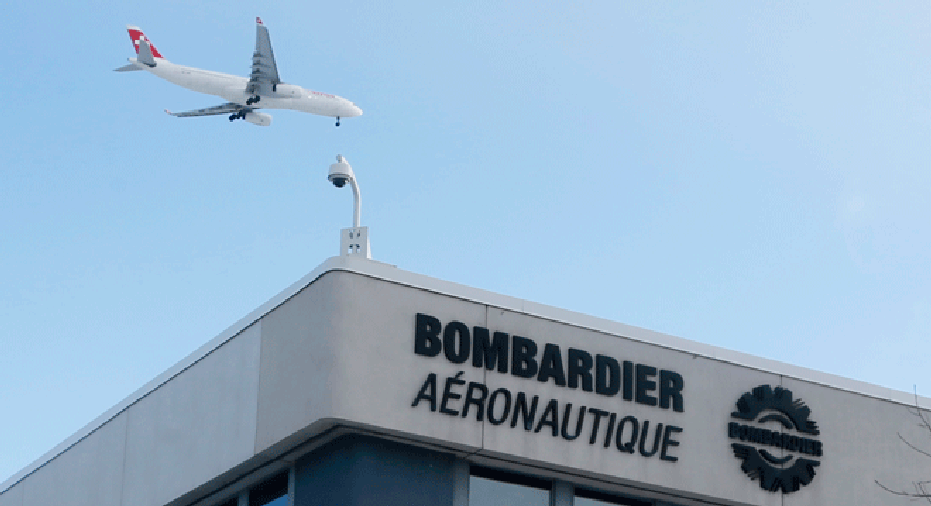 Bombardier Inc said Tuesday that it will be the first business jet manufacturer to outfit its planes with the latest hardware made by Honeywell International Inc to support speedy in-flight Internet.
The deal highlights the growing demand among travelers for robust Internet connections worldwide on business jets. It also could freeze other equipment makers out of Bombardier's long-distance business planes, although the Canadian manufacturer says it hasn't decided yet whether Honeywell's new JetWave hardware will be standard or optional for its clients.
"Honeywell has obviously been invested a lot in the connectivity market," said Jack Jacobs, vice president of marketing for Honeywell Aerospace. "There will be 10 billion smart devices on the planet (by 2016, but only) 7.3 billion people. They're going to want to get connected anywhere, any time."
Bombardier's Director of Marketing Brad Nolen did not disclose how much the manufacturer will pay Honeywell for the hardware or how much it will charge customers to use it.
The number of broadband installations for business jets and commercial airlines will grow 19 percent per year over the next five years, according to Jacobs.
Honeywell hopes to seize this growing market through its JetWave hardware, which enables not just local but worldwide high-speed Internet access. Partnerships with manufacturers such as Bombardier may help it, along with its agreement to provide hardware for certain high-speed services from British satellite provider Inmarsat.
Jet ConneX, Inmarsat's product aimed at business jets, will service Bombardier in the deal announced Tuesday, beginning in 2015, although the exact terms of the deal were not disclosed.
Other business planemakers such as Gulfstream Aerospace, owned by General Dynamics Corp, offer a range of optional wireless systems based on the needs and budget of their customers.
Bombarider may depart from this model by outfitting all the jets in its Global 5000-8000 series, which can fly more miles and carry more passengers than other Bombardier business planes, with at least some wireless service, or it may make the service optional.
Still, an industry specialist says high-speed, in-flight Internet is a worthy investment for business aircraft manufacturers because demand for it keeps growing.
"Business airplanes have always been like offices in the sky," said Dan Hubbard, a spokesman for the National Business Aviation Association. "Wifi certainly folds into that whole concept.