Homebuilder Sentiment Jumps in June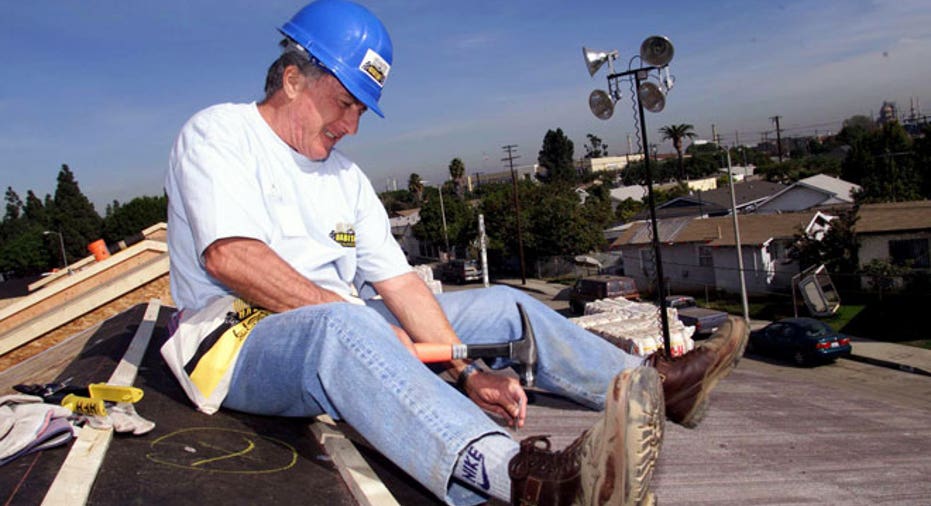 U.S. homebuilder sentiment jumped in June, rising above a key milestone for the first time since the start of the housing crisis in a vote of confidence for the sector's recovery, data from the National Association of Home Builders showed on Monday.
The NAHB/Wells Fargo Housing Market index surged to 52 from 44 in May, handily topping forecasts for 45.
Readings above 50 mean more builders view market conditions as favorable than poor. It was the first time the index has been above that dividing line since April 2006 and was its highest level since March of the same year.
"Surpassing this important benchmark reflects the fact that builders are seeing better market conditions as demand for new homes increases,'' NAHB chairman Rick Judson said in a statement.
"With the low inventory of existing homes, an increasing number of buyers are gravitating toward new homes.''
Confidence among homebuilders has strengthened in the last year and a half, alongside a recovery in the broader housing sector. The index is 23 points higher than where it was in June of last year.
Rising prices, tighter inventory and improved sales have all helped the housing market get back on its feet.
Homebuilders felt even more optimistic for the coming months with the gauge of single-family sales expectations for the next six months accelerating to 61 from 52. The single-family home sales component rose to 56 from 48, while prospective buyer traffic climbed to 40 from 33.