Home Run Derby: Giancarlo Stanton, Aaron Judge headline All-Star event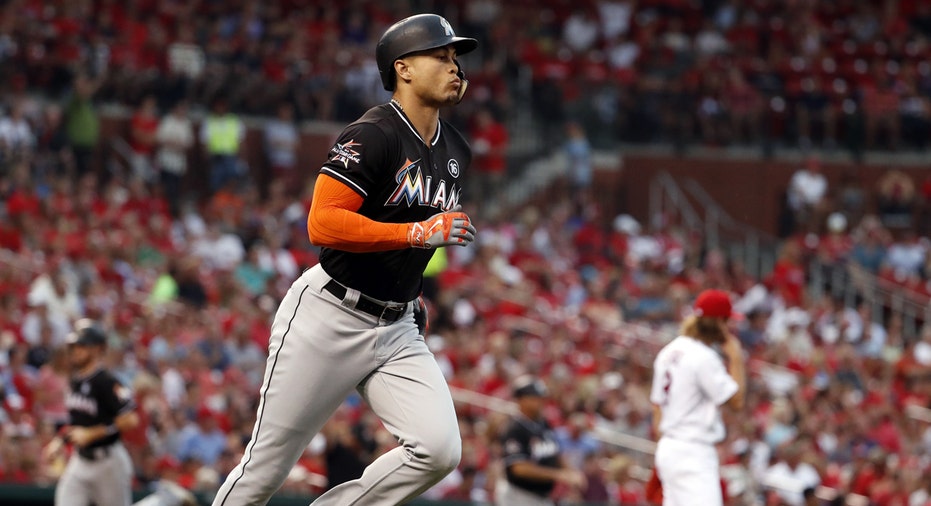 Miami Marlins star Giancarlo Stanton will defend his Home Run Derby crown at this year's event on Tuesday against the likes of New York Yankees rookie phenom Aaron Judge and several of baseball's other top sluggers at his home ballpark.
Stanton is the Derby's No. 1 seed after hitting a record 61 home runs to win last year's event. He will face New York Yankees catcher Gary Sanchez, who hit 13 home runs in the season's first half despite missing significant time due to injury.
"Man, it's going to be so much fun. I'm really looking forward to it," Stanton said, according to MLB.com. "The home crowd. The home city. All week is going to be good. I'm just looking forward to it. It's going to be fun."
With a win, Stanton will join New York Mets slugger Yoenis Cespedes as the only players since 2000 to win the Home Run Derby in two consecutive years.
Yankees rookie Aaron Judge, who leads the majors with 29 home runs, is the No. 2 seed and will square off against seventh-seeded Justin Bour of the hometown Marlins. Another rookie, No. 3 seed Cody Bellinger of the Los Angeles Dodgers, is paired with sixth-seeded Charlie Blackmon of Colorado. No. 4 seed Mike Moustakas from the Kansas City Royals is matched against Minnesota slugger Miguel Sano, the fifth seed.
Major League Baseball announced the bracket Wednesday night. After Stanton, players were seeded based on their home run totals through Tuesday's games. In the case of a tie, the higher seed went to the player with the most home runs since June 15.
The Associated Press contributed to this report.