Home Office Advice from Husband and Wife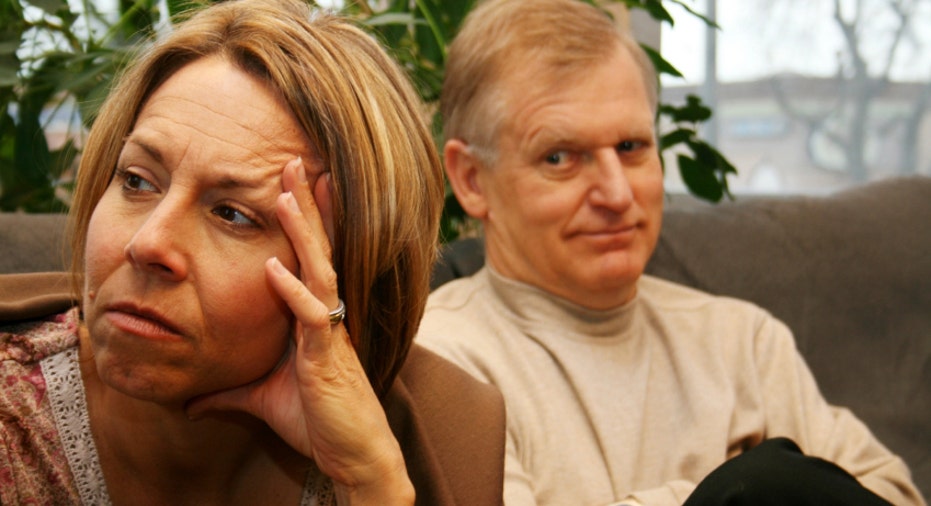 William Melton and Victoria Moran are husband-and-wife, both artistic, and both working from home in Harlem, N.Y. In a city that is known to be tight on square footage for most people who can't afford more luxurious and spacious abodes, the duo carved out space in their living room and master suite of their condo so each would have their own work space. Melton is a corporate consultant who is writing a stage musical on the side, while Moran is a writer/life coach/corporate spokesperson.
How does this couple manage to both work at home in a cramped space that is often typical of many Big Apple apartments? Somehow, they make it work.
"In terms of running two businesses out of one apartment, it doesn't seem cramped to me. Our condo has a great floor plan -- the living room and dining room divide the two bedrooms. That way, I take my laptop into the guest room if I really feel the need for 'space,'" Moran said.
On particularly stressful days, Melton may leave the apartment for walks and to work elsewhere. Moran also spends many mornings writing in coffee shops or other places she feels a creative energy.
A benefit to working in the same space is that it can often feel like their own little office in what can be an otherwise very isolating home-office environment, plus, they can get feedback from the other.
"Our businesses are, for the most part, very separate, but I do draw on William's business expertise when I need it, and he draws on my editing skills for his writing projects," Moran said. "We also recently bought a wireless printer that is kept in William's office and when I go in there to photocopy or fax something, it feels a little like working in a regular office and having a chat at the copy machine."
Here is some advice Moran and Melton have for those thinking of launching their own businesses and working from home:
-Don't be afraid to do it.
-Pick a field you absolutely love, because it will take up lots of your time.
-Have enough of a financial cushion to get your through the start-up years.
-Make the divide between "home" and "work" as best you can. Sometimes Moran thinks think about the "Closed" signs shops put up at night. "I don't have an actual sign, but there's one in my head and when it goes up, I'm free for the night."