Home Improvements: DIY or Hire a Pro?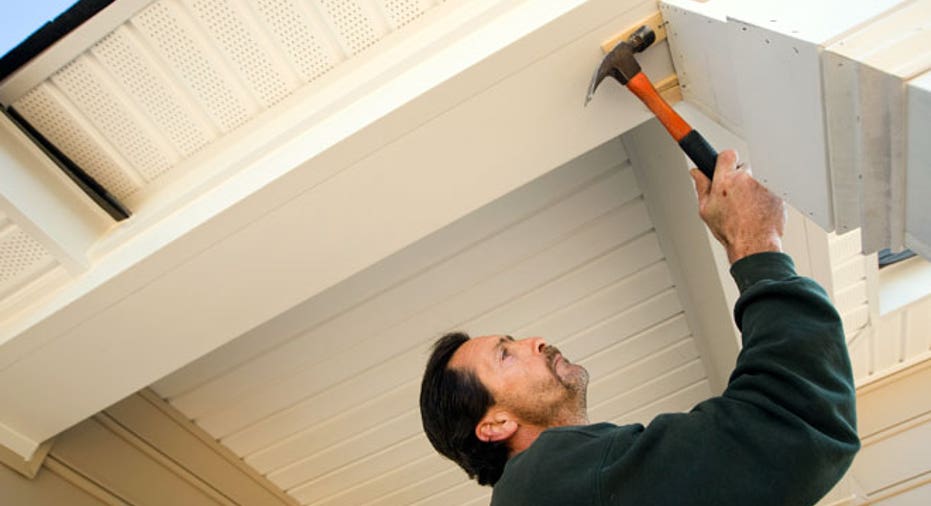 Home improvement shows and magazines make repairs look easy, but sometimes taking the do-it-yourself approach can end up costing more money than hiring a professional.
Unless you are handy or have experience in the home improvement business, experts recommend doing extensive research before going at a project alone.
"DIY projects are rarely as easy as they seem, and all too often it ends up costing you," says Angie Hicks, founder of online referral service Angie's List www.angieslist.com. "Thousands of people, for example, end up in the emergency room every year because of ladder falls, power tools that got away from them, situations like that. Even if you're not injured, you could end up paying twice for the project – once for your attempt and then again when you're in over your head and have to call a pro to fix the mess."
Home improvement experts recommend evaluating your strengths and ability to get a job done before launching a project After all, you don't want to start something only to let it languish for months or even years, which according to Hicks, is often the case. She suggests evaluating whether you have the time and tools to properly complete a project.
The cost of your time should also be considered when contemplating a project. "Too often, people forget to put a price on their time when they're deciding whether to DIY or hire," says Hicks. "They add up the cost of the supplies and think they're going to be saving themselves a bundle. They forget that they are likely going to spend more time on the work than a professional would, even if it goes well."
Another potential expense homeowners don't think about: getting hurt. Professionals are licensed and insured, so if they get injured on a job the homeowner doesn't have to worry about paying the medical bills. But if you get hurt during a project, you not only face medical bills you will also have to pay for a professional to come in and make the fixes.
A rule of thumb, according to Zillow.com's real estate expert Brendon DeSimone, if it's a cosmetic fix or project, DIY might be the way to go. But if it's something that requires a permit or a specialist--leave it to the pros. "You should paint, resand your floors, grout your tiles and stain your deck on your own," says DeSimone. "Anything that requires specific knowledge or permits, you need to hire a professional." He adds bringing in an expert to deal with any structural, plumbing or electrical work as well.
If you do want to get involved with some DIY projects, experts say to start off small. Paint a room in your house before tackling the entire interior, or plant a small garden before taking on a large landscaping project.
"Don't decide one day on a lark that you're going to build yourself a stone patio with a full outside kitchen and you're going to get it done in a weekend or on a summer vacation. Never plan your project in the aisle of a big box store," says Hicks. "Take the time to research, evaluate your space, budget and true needs/wants."