Home Improvement Projects Every Seller Should Consider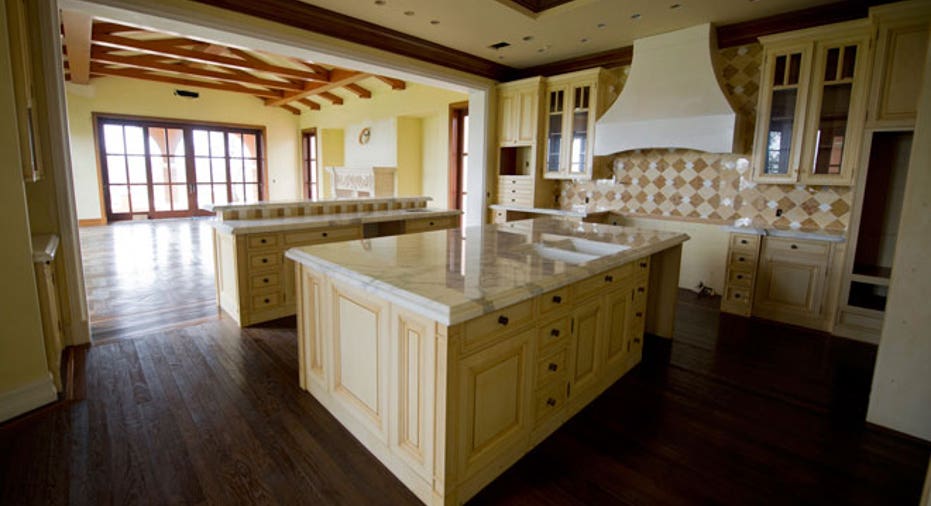 Even in a housing market where inventory is low, buyers still want a move-in ready house and are willing to pay more for one that's turn-key.
Sellers can increase their listing price and decrease the time their home sits on the market just by doing a few home improvement project, experts say. But not all projects carry the same return.
"A big mistake a lot of home sellers make is they upgrade the kitchen thinking they will make so much more money  on the house, but the rest of the house still needs upgrading or repairs," says Michael Corbett, Trulia's real estate expert. Home sellers have to look at repairs as a whole rather than a sum of parts, he says.
For a kitchen renovation, Corbett says the return on the investment is typically 78%, which may not make financial sense for all home owners. However, if other improvements and upgrades are made, the seller is more likely to recoup the money spent, and then some.
The home improvement priority list depends on the seller's time frame. For those looking to list in the next couple of months, they can take on bigger projects than those looking to sell in a few weeks. However, every seller can increase the interest and price tag of their home by investing in increasing the curb appeal.
"Buying a house or selling is kind of like dating," says Corbett. "A pretty face gets them in the door." Since a buyer can make a decision about a home without stepping out of the car, real estate experts say the landscaping has to be pristine, the front door painted and the windows cleaned.
But it shouldn't stop there. Brad Officer, a Re/Max real estate agent in Jacksonville, Fla., says sellers shouldn't overlook the garage. "Have the floors painted with garage floor epoxy.  It's amazing how many people comment on a clean crisp garage with a painted floor."
He adds that removing the window screen and cleaning the frames can also boost curb appeal. "Most window screens darken a home and trap dirt.  Removing them and cleaning all windows before the home has been photographed will give it a much brighter appearance, inside and out."
Inside the home, there are numerous improvement projects of varying price tags that can speed up the selling process.
Painting is a low cost way to make a home look more fresh and clean and show an owner's commitment to maintenance. However, choose the paint carefully. Red walls or wildly-patterned wall paper can limit the appeal of a home as buyers are more drawn to neutral wall colors.
"Paint freshens everything up and provides a clean and crisp feel," says Officer. "If you aren't an interior designer by trade, this is not the time to play designer.  Find a reputable designer and pay them a consulting fee to pick your colors."
Other low cost improvements include decluttering the home, getting rid of old fixtures, particularly if they are brass, and ridding the home of personal artifacts and pictures.  "You want to create the feeling of stepping into a hotel," says Corbett. "It should be nice and appealing for everyone."
For home owners who have the time and the budget, remodeling the kitchen and baths will go a long way in boosting the list price. But sellers have to know their market before they start making the upgrades. Sellers living in an area where granite counter tops are the norm, they better follow suit. If laminate countertops are more commonplace, then it doesn't make sense to pay for the more expensive materials.
Another more costly upgrade that is sure to get more bang for the buck is upgrading kitchen appliances. "Appliances that bling, bring the cash," says Officer. "Every home buyer at every price range wants new or updated appliances..... no one wants old and outdated appliances."