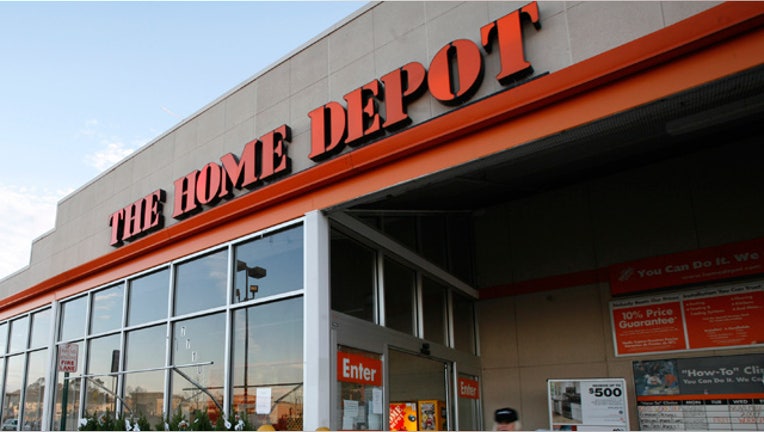 In another sign of the revitalized U.S. housing market, home-improvement retailer Home Depot (NYSE:HD) beat the Street on Tuesday with an 18% leap in first-quarter profits and upgraded its 2013 financial guidance.
The stronger-than-expected quarterly results and rosier outlook sent the blue-chip company's stock rallying almost 4% in premarket action.
Home Depot said it earned $1.22 billion, or 83 cents a share, last quarter, compared with a profit of $1.04 billion, or 68 cents a share, a year earlier. Analysts had been calling for EPS of just 77 cents.
Revenue increased 7.4% to $19.1 billion, topping the Street's view of $18.69 billion.
Home Depot said same-store sales advanced 4.3% overall and 4.8% in the U.S. Gross margins expanded to 34.9% from 34.7%.
"In the first quarter, we saw less favorable weather compared to last year, but we continue to see benefit from a recovering housing market that drove a stronger-than-expected start to the year for our business," CEO Frank Blake said in a statement.
In another positive, Home Depot boosted its outlook, forecasting 2013 EPS of $3.52, up from $3.37 previously. The consensus call from analysts was for EPS of $3.54.
Management also now expects full-year sales to increase 2.8%, compared with its earlier call for growth of 2%. Same-store sales are seen jumping 4% for the year.
Shares of Atlanta-based Home Depot were bid 3.44% higher to $79.40 ahead of Tuesday's opening bell. The rally puts Home Depot on track to build on its 24% rally so far this year.
Rival Lowe's (NYSE:LOW) also saw a bump from the results, rising 1.93% to $43.20 in premarket trading.
Separately, Home Depot's philanthropic arm announced the creation of a $1 million fund to aid relief, recovery and rebuilding efforts in the wake of the devastating tornadoes in Oklahoma and throughout the Southwest.
"It is our sincere hope that the worst of this ferocious weather is behind us, but we stand ready to continue assisting through this funding, volunteerism and partnership with our communities," Blake said.