Home Depot Hikes View as 3Q Profits Soar 43% on Housing Rebound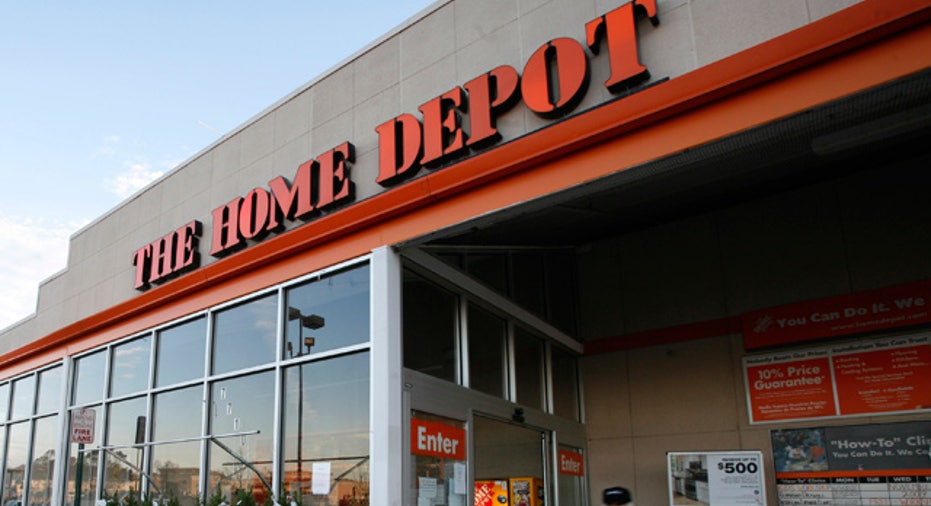 Home Depot (NYSE:HD) impressed Wall Street on Tuesday by boosting its full-year outlook and revealing a stronger-than-expected 43% leap in third-quarter profits amid soaring U.S. sales.
Shares of the largest U.S. home improvement company rallied about 3% on the earnings beat, which was highlighted by domestic strength, margin expansion and traffic growth.
Home Depot said it earned $1.35 billion, or 95 cents a share, last quarter, compared with a profit of $947 million, or 63 cents a share, a year earlier. Analysts had called for EPS of 90 cents.
Revenue jumped 7.4% to $19.47 billion, beating the Street's view of $19.18 billion. Same-store sales also rose 7.4% thanks to an 8.2% leap in the U.S. Analysts had projected same-store sales growth of 7.4%. Gross margins ticked up to 34.9% from 34.6%.
Frank Blake, Home Depot's CEO, said in a statement that his company's solid earnings highlight the "continuing improvement in the housing market and our solid operational performance."
It's clear Americans are spending more to fix up their houses as the real-estate industry continues to mend its crisis-era wounds. Home Depot reported a 4% increase in the number of customer transactions, while the average ticket received a 3.2% bump to $56.27.
Looking ahead, Home Depot boosted its full-year EPS guidance by 12 cents to $3.72, which would exceed the Street's view of $3.70. Management also now has a rosier same-store sales outlook, projecting growth of 7%, up from 6% earlier.
Shares of Atlanta-based Home Depot advanced 3.36% to $82.35 ahead of Tuesday's opening bell. The rally sets Home Depot up to extend its 2013 rally of 28.8%.
Rival Lowe's (NYSE:LOW), which has already soared 43% this year, ticked up 1.55% to $51.68 in premarket trading Tuesday.