Home Buying: There are Apps for That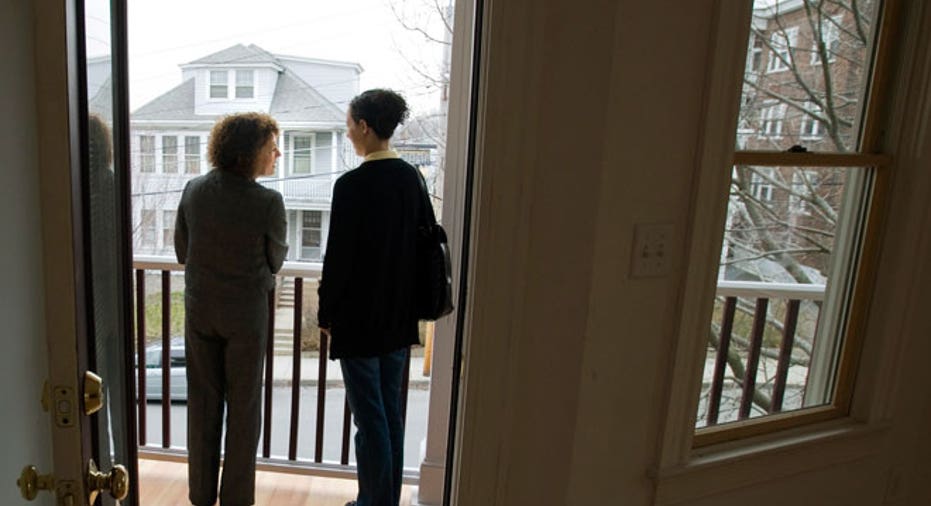 To gain a competitive advantage in today's market, homebuyers are utilizing mobile applications to instantly learn more about the homes and neighborhoods they're interested in.
According to a recent study by Google and the National Association of Realtors, 68 percent of new home shoppers used mobile applications throughout the process.
Instead of simply driving past a home that's for sale, homebuyers can use mobile apps to educate themselves not only on the home but the neighborhood itself, says Jeff Lobb, vice president of technology and innovation with Exit Realty Corp. in Augusta, N.J.
"While buyers are sitting and looking at a home that might be for sale, they are also getting better educated by looking at what has sold up the road and at what price point they've sold for. And they are outsmarting the neighborhood agents by having more information in many cases."
Home search apps
The most popular home-search apps are from Realtor.com , Zillow and Trulia.
Using the geolocation feature on your smartphone, these apps -- available for the iPhone, iPad and Android devices -- display homes for sale, their estimated value, photos, recently sold homes in the surrounding area, and provide additional information about the neighborhood.
"All three of those have maps that show where you are, what homes are for sale, and you can select criteria and go driving," says Bill Petrey, a Dallas Realtor and founder of AgentHarvest, a free real estate agent finder service. "You can see the house from the outside, you can look at the photographs inside. You can also drive around and see where the local shops are, where you can get groceries, and where the banks and restaurants are."
The Trulia app provides an alert for new listings and when the price drops on a property you are interested in.
While all these apps are user-friendly, the Realtor app has an edge in that it comes with access to multiple-listing-service (MLS) data.
"The inherent weakness of Zillow and Trulia is that they basically do not have the direct feed to MLS data," says John Pinto, broker/owner of Realty World -- John V. Pinto & Associates in San Jose. "What the buyer is looking for is an app that is pretty and has an easy user interface, like Zillow and Trulia, but also has underlying market data that is accurate and connected to the MLS."
It's a snap
Another app, Homesnap, uses visual input to give you an edge in your home search. Simply take a picture of a home for sale to learn all about it. Homesnap, available for the iPhone, iPod or Android devices, imports both MLS data and various data from public records to provide detailed information.
You can get access to school district and tax information, input on when the house last sold, its size, as well as a score valuing the property for investment potential.
"If I found myself in front of a house that's for sale, I could get that information," says Lobb. "And if I wanted to see what the neighbor's house was like, even if it is not for sale, I could get a quick snapshot, which is a big differentiator since a lot of the sites won't give you just any house's information."
Neighborhood research apps
If you're looking for apps to help you research neighborhoods, consider Wikihood, Sitegeist and Walk Score.
Wikihood uses input from Wikipedia to provide information on nearly any location worldwide. If you want to know, for instance, what companies are located in a specific area, you could find out.
"Wikihood is a great application that you can use to analyze an area, its history, attractions and activities," says Petrey.
Lobb prefers Sitegeist, a newer application that uses publicly available data to provide demographic information, such as the average age and income of the residents, how many homes have sold, weather conditions and more.
Walkscore tells you how walkable the neighborhood is, and its accessibility to public transportation and other useful locations.
Recent data suggests that homes in very walkable neighborhoods can command up to $34,000 more than homes in neighborhoods with average walkability.
The next time you search for homes, take a minute to download some free mobile apps that can help you get a leg up in today's increasingly competitive market.
The original article can be found at HSH.com:Home buying: There are apps for that