Holiday Travel Will Set New Record in 2016: AAA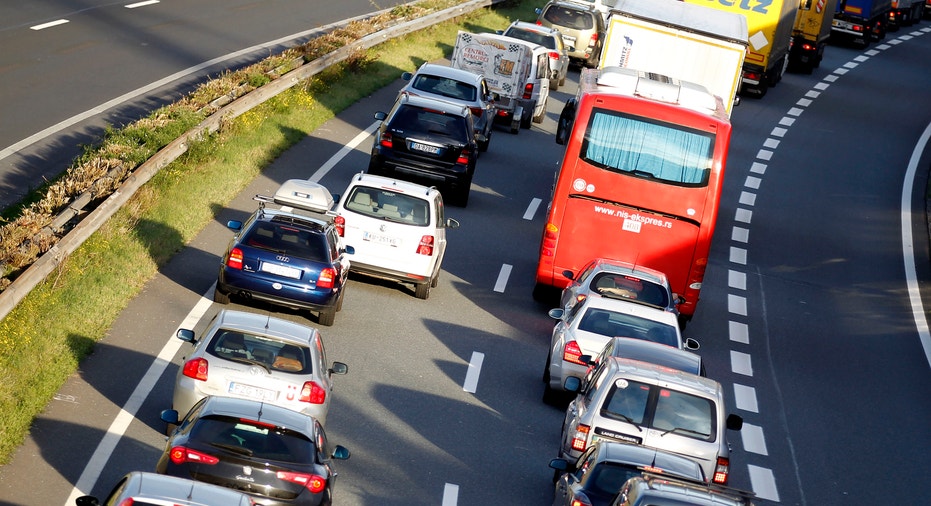 The holidays will inspire a record number of Americans to travel this season.
AAA said Thursday an estimated 103 million people plan to travel for the holidays, as more Americans hit the road or take to the skies. According to AAA's annual survey, 93.6 million people will drive, up 1.5% over last year. Air travel is projected to climb 2.5%.
Travel by cruises, trains, buses and other modes of transportation will decline slightly.
The overall increase in holiday travel comes despite one less travel day compared to the holidays a year ago. AAA defines the travel period as Dec. 23, the day before Christmas Eve, through Jan. 2, the day after New Year's.
"Rising incomes and continued low gas prices should make for a joyous holiday travel season," said AAA President and CEO Marshall Doney.
AAA noted that an improved labor market, higher wages and rising consumer confidence have lifted spending. Gas prices remain low, setting a pace to hit their second-lowest mark for New Year's since 2009. However, motorists should expect to spend more at the pump than they did on Thanksgiving.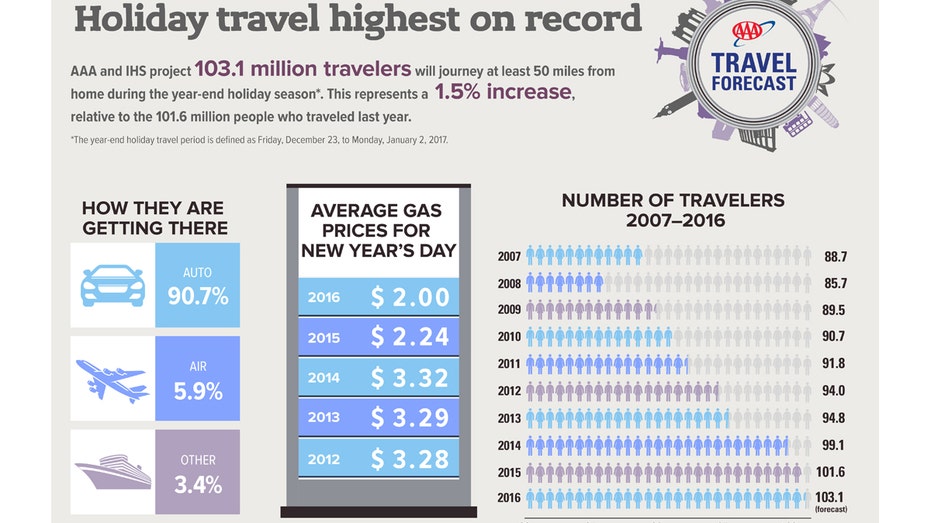 A gallon of regular gasoline is going for $2.22 across the nation on Thursday, according to AAA data. The national average has gained 7 cents in the last month, thanks to OPEC's move to cut production and a subsequent rally in oil prices. Last year, drivers paid an average of $2.01 a gallon at the pump.
Hotel rates for lodgings rated two diamonds by AAA will rise 7% to $128 a night. Three-diamond hotels will charge about $160 a night. AAA expects airfares to average $204 for a roundtrip flight on the top 40 domestic routes.