Holiday Spending Mistakes to Avoid this Year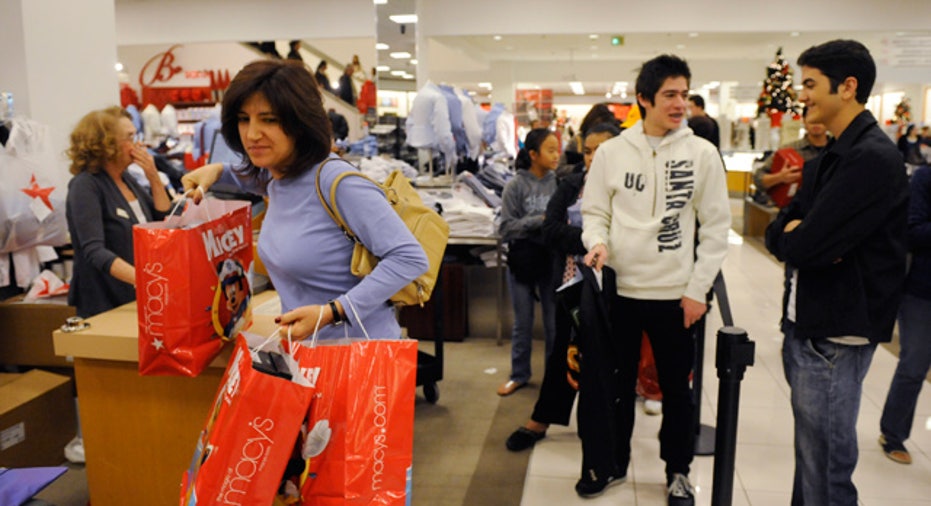 With the holiday shopping season in full swing, consumers are storming retailers to make a dent in their shopping lists.
Shoppers spent nearly $45 billion over Black Friday weekend and total holiday sales are expected to reach $447 billion, according to the National Retail Federation.
If your holiday shopping list is an eye-glazing litany of names and you are on a tight budget, don't sweat it. Here are four mistakes to avoid starting the New Year bogged down with debt from the holidays.
Mistake 1: Not Budgeting Accurately 
The key to staying debt-free this season is to make and stick with a budget, according to Rick Rodgers, wealth manager and president of Rodgers & Associates.
While it sounds easy, Rodgers says so few people actually do it and find themselves in trouble down the road. Make sure to include everything in your budget, including often-overlooked items like decorations, hostess and holiday attire.
"The best way to stay on budget is to use only cash and stick with the original amount you decide to spend," Rodgers says. "Get cash out early in the season and place it in an envelope to restrict your spending."
After you know how much money you have to spend, compile a list of who you need to buy gifts for. Michelle Madhok, CEO of SheFinds.com and MomFinds.com, recommends using organizing Web sites and applications like rememberthemilk.com to help with the planning process.
"This will also help you focus, which is necessary when speed is of the essence," Madhok says.
Meanwhile, Madhok says planning ahead allows you to pinpoint the seasonal items you plan to buy, and keep an eye out for whether they go on sale.
Mistake 2: Only Shopping in Brick-and-Motar Stores
The Internet provides a whole new world of discounts for holiday shoppers which are often overlooked.
"Online shopping saves time and with free shipping, easy comparison shopping and the high cost of gas, it could save you money as well," says Madhok. "Sign-up for e-mail newsletters, follow your favorite retailers on Twitter and join their Facebook fan pages that frequently give subscribers early access to sales and additional discounts."
And don't forget to sign up for price alerts; sites and applications like the PricePinx are great ways to track and compare prices, according to Madhok She also suggested sites like Smartbargains.com, Overstock.com to get great deals on brand-name items from past seasons, store closeouts, or refurbished electronics.
Before you check out online be sure to scour the Internet for a promotion code for free shipping or a discount. Madhok suggests checking out promotions on RetailMeNot.com or Google the name of the shopping site with the words "coupon code" or "promotion code."
Mistake 3: One-Stop Shopping
Holiday shoppers tend to pick up the first item they see in an effort to cut back on time and energy,  according to the experts, and that tends not to be the most frugal way to shop. This season, try to compare prices before making any purchases.
"If you see an ad for an in-store only super-deal doorbuster you want, search price comparison engines like PriceGrabber to make sure that the alleged deal is in fact the lowest available price," says Madhok.
Some stores charge more online, so it's a good idea to compare online prices and in-store prices before buying the item.
Mistake 4: Last-Minute Shopping
According to Rodgers, one of the biggest mistakes shoppers make during the holiday season is last-minute shopping.
"The longer you wait, the more anxious you are and the more money you'll spend," he says.