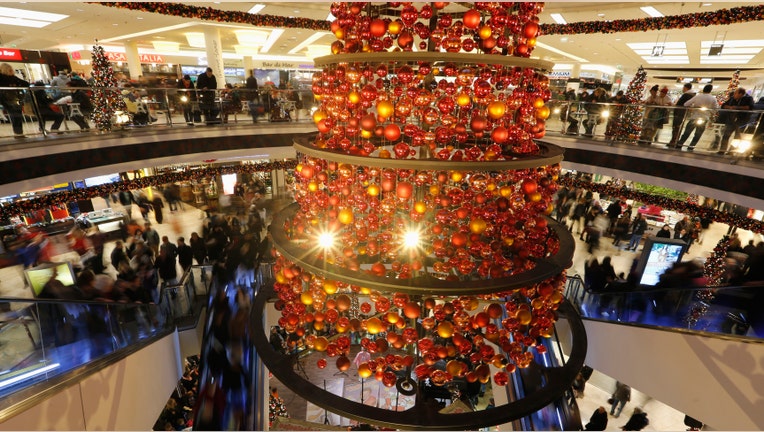 The economy has a great deal riding on the year-end holiday season. If consumers take their holiday cheer to the shopping malls and online marketplaces, retailers will receive a feeling of well-being and good will. A strong enough holiday season might even have a little present for savings accounts, in the form of higher interest rates in the new year.
Unfortunately, recent polling data from the National Foundation for Credit Counseling (NFCC) suggests the mood in the malls might be a little more somber this holiday season. This may be a symptom of a long-standing overdose of debt.
Consumers tighten belts
In a survey of more than 1,400 consumers, the NFCC found that the majority have holiday spending plans that would bring a grin to the Grinch's face. Thirty-three percent of the respondents to the NFCC survey said they plan to spend nothing on holiday shopping this season because of financial constraints. Another 53 percent plan to cut back on spending this year, while just 3 percent plan to spend more than they did in 2012.
To put these results in context, it should be noted that the poll was conducted on the NFCC web site -- and since it is a site devoted to credit counseling, presumably most of the visitors are experiencing some degree of financial distress. So the numbers may be a bit more pessimistic than representative of all Americans, but they are still an important reminder that irresponsible spending one year can lead to disappointment the next.
Federal Reserve figures show that the amount of consumer debt outstanding crossed the $3 trillion mark for the first time in the second quarter of this year, and continued to rise in the third quarter. So, while respondents to the NFCC poll may seem like a gloomy bunch because they have recognized their financial problems, many more Americans are in the same boat and just have not acknowledged it yet.
In other words, those consumers who plan to tighten their belts this season may be those who are acting responsibly, whether voluntarily or by force. Millions of other Americans may be headed toward joining them.
Savers vs. borrowers
Low interest rates on everything from savings accounts to mortgages have been largely a function of a soft economy. That's been great for borrowers, but not so good for savers.
Federal Reserve policy has kept interest rates low in an effort to encourage people to spend. Not only has this lowered borrowing costs, but record-low refinance rates allowed existing borrowers to reduce their monthly mortgage payments. However, if people have responded to this by simply taking on more debt, it will eventually reach a point of no return.
Holiday sales figures will go a long way toward telling whether consumers have already reached that point, or if there is still hope for a stronger economy -- and higher CD, savings and money market rates -- in 2014.
The original article can be found at Money-Rates.com:Holiday shopping: a predictor of next year's interest rates?