Holiday Shoppers Won't Get Their Grinch On This Year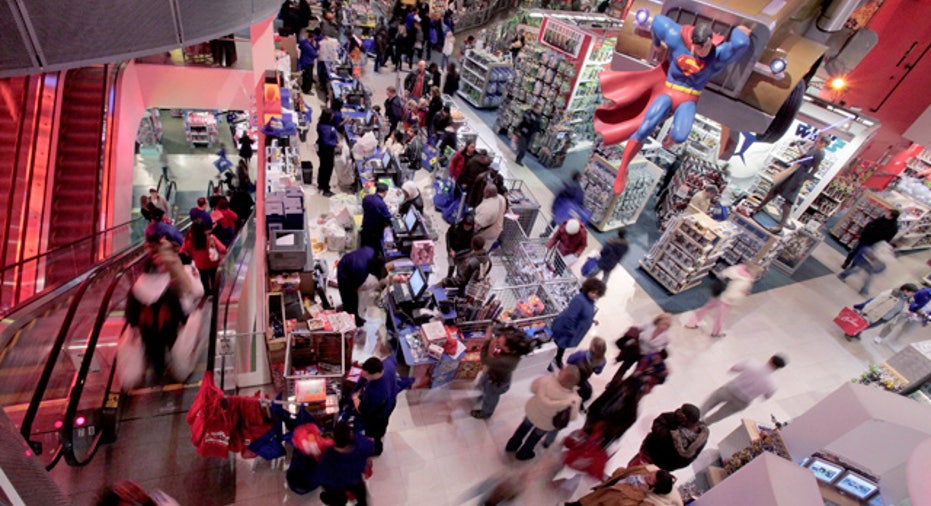 Consumers are still budget-conscious and have made scouting for deals a way of life, but they're not going to let a tightened belt get in the way of spreading joy this holiday season. More than half of consumers are planning to spend the same amount of money or more on gifts this year, according to a new survey. To stretch their discretionary dollars, though, they will research their holiday gift purchases in advance.
Fifty percent of consumers plan to spend the same amount they spent last year, up slightly from 48 percent in 2011, a survey of 2,235 shopping consumers discovered. The survey was conducted by PriceGrabber, an online shopping site.
And, in an optimistic sign that is likely to make retailers' hearts leap, 12 percent of consumers plan to increase their spending this holiday season, up from 7 percent last year.
Of consumers who said they plan to spend more this year, 42 percent said they were making more money, 34 percent attributed their decision to better prices, 22 percent said they had confidence in the economy, 13 percent more will take advantage of increased credit limits and 8 percent said they were simply fed up with being frugal.
Bargains will continue to be a priority this holiday season, the survey found. Two-thirds of consumers (67 percent) said they believe retailers will offer better prices and discounts this year.  The most popular retailer inducements to spend included free shipping (77 percent), price cuts (74 percent), coupons (55 percent) and blowout sales (44 percent).
The majority of consumers will research gift purchases in advance to save money, the survey found.  Seventeen percent of consumers said they planned to start their shopping in September and another 31 percent plan to begin this month.
"Our survey findings indicate that consumers are still budget-conscious and will continue to do their research to find the best pricing on products when holiday shopping this year," said Rojeh Avanesian, PriceGrabber's vice president of marketing and analytics. "By comparison shopping on a website such as PriceGrabber.com or visiting the number of discount retailers available online, consumers can find deals, compare prices, set price alerts, print coupons and take advantage of online promotional codes and free shipping to save extra cash."
Reach BusinessNewsDaily senior writer Ned Smith at nsmith@techmedianetwork.com. Follow him on Twitter @nedbsmith.We're also on Facebook & Google+.