Holiday Sales Optimism Doesn't Equal Hiring for Small Businesses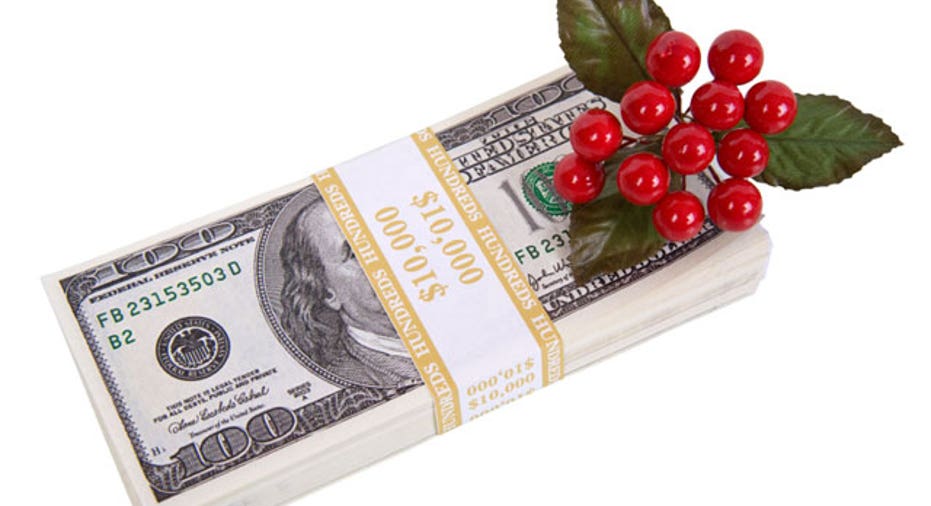 Joseph Nerkowski, owner of Holiday Lighting Inc., understands optimism is a necessity for keeping your head above water in a lagging economy—especially during the holidays. For as much as the economy allows.
"You have to be optimistic, but also realistic to survive this economy," Nerkowski, who started his non-traditional lighting provider in 1988, said.
While the winter holiday season tends to be his busiest time of year, the store is open year round. For this year, Nerkowski is expecting a 20% increase in sales over the last two years due to ramped up advertising and direct mail campaigns, which began in August.
He has also added seven part-time workers to his three full-time employee payroll to help with the holiday rush.
"We're really pushing it this year."
Nerkowski's positive attitude is on trend this year, his hiring plans aren't the norm . according to a recent survey from Manta, an online community for small businesses. Manta polled nearly 800 small businesses online, many with less than 10 employees, and found that 49% said they are more optimistic about holiday sales this year compared with 2010's season.
In addition, 40% are heading into the holiday season with stronger sales than they had last year, the survey found.
Pamela Springer, president and CEO of Manta, said the increased optimistic is a definite positive, but was surprised that it is not spurring owners to bring on additional staff in anticipation of increased holiday sales.
The survey found that 86% of small business owners do not plan on hiring additional holiday staff. Half said they do not need the help, and one-third said they can't afford to add to their staff this year.
"It's nice to know the trend line overall is better than 2008 and 2009, and that the busiest shopping season of the year will still be that way," Springer said. "But the disconnect is that they are not going to hire."
The biggest challenge for small businesses each holiday season is competing with big-box retailers, and attempting to differentiate themselves from name-brand stores. Making the shopping experience more personal is one way for a small business to do just that, Springer said. The survey found 75% of small retailers said they focus on providing "stellar" customer service to differentiate themselves from competitors.
"The big-box guys are more about a transaction than the experience," she said. "It reinforces better customer service—small businesses need to get better at customer service."
In addition to ramping up their service skills, small businesses (75%) said they will also use social media tools this year to promote their holiday offerings.
While strong sales during the holidays is good, for small businesses owners to begin hiring, Springer said they need to see increased demand past the season.
"It's having new customers that will make people hire," she said. "It's not about tax cuts or expenses—it's about revenue and demand."
Jodi Black, president and co-owner of Beautiful Brains Books and Games, an online retail store specializing in tabletop role-playing game books, said she is absolutely feeling more optimistic heading into this year's retail season compared to 2010. However, because her business is web based and just over a year old, Black is not bringing on additional staff.
"I am not hiring this season because I am still bootstrapping. However, when I attend [business] conventions I do hire people for that, to help me move boxes and work my booth."
Her outlook is largely based on how little she sold last year, being a new online business.
"It was our first year with the site open, and I had literally one sale on Black Friday," Black said. "This year I have made a concerted effort with advertising, and my customers are staying loyal to me. My customer base has increased exponentially this year."
Black said she has been running specials online, and created an active social media presence over the past year.
"I am more optimistic this year, but I will take whatever I get," she said. "I have no set financial goals, but by next year I should be able to make some more full-time money.