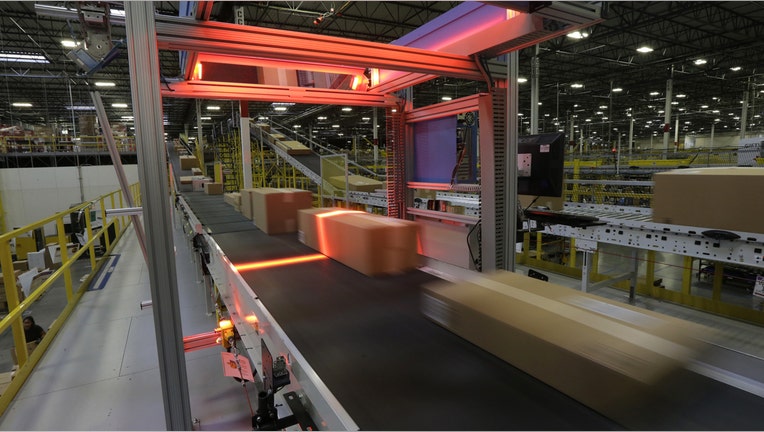 Cyber Monday orders took longer to arrive at doorsteps across America this year, an early sign that the holiday rush may be too much for shippers to handle.
Management consulting firm Kurt Salmon, which annually releases a study of shipping times during the holiday season, said orders placed on Nov. 30 from 62 retailers were delivered in an average of 6.9 days. That is 20% slower compared to 2014.
Shipping firms like United Parcel Service (NYSE:UPS) and FedEx (NYSE:FDX) "designed their networks to handle the capacity that retailers projected, but this year, Black Friday and Cyber Monday sales were higher than expected on the e-commerce channels," according to Steve Osburn, a retail and supply chain strategist at Kurt Salmon. "That's what I think drove them over the edge."
As many consumers shop more online, retailers and shippers are battling to keep up amidst the busiest shopping period of the year. Some retailers have moved Christmas delivery deadlines to allow for extra time, while shippers have increased capacity and encouraged retailers to use smaller boxes when they can.
Consumers got an up-close look at these shipping challenges in 2013, when a late surge in online orders caused delays. Many packages didn't make it in time for Christmas.
In Kurt Salmon's latest study, 9% of its Cyber Monday test orders that were shipped via UPS Ground were delayed. Osburn said missed target dates will become more apparent as Christmas approaches.
"At this point, it's too late for UPS and FedEx to add capacity," Osburn added. "Procrastinators are at risk."
Kurt Salmon observed that most retailers had cleared their Black Friday and Cyber Monday backlog by this time last year, so last-minute orders traveled smoothly.
The 10 fastest companies based on shipping times, including Amazon.com (NASDAQ:AMZN) and its Zappos subsidiary, delivered packages in 2.8 days on average, matching last year's mark.
Also on the bright side, retailers had fewer hiccups overall. Eight out of 10 retailers completed orders within two weeks of Cyber Monday, up from 66% a year ago. Kurt Salmon had 9% fewer orders that were cancelled.
The industry's attention will turn to brick-and-mortar execution next week, given that Christmas Eve is one of the busiest days of the year in stores.
Kurt Salmon found that 35% more retailers offered shoppers the option to buy online and pick up in store on Cyber Monday, with Target (NYSE:TGT), Macy's (NYSE:M) and Lowe's (NYSE:LOW) proving to be the winners. They had orders ready for pickup in less than two hours.
However, just 40% of transactions using in-store pickup were error-free. If those delays continue, they will be magnified in the last days before Christmas and cause headaches for late shoppers.
"Retailers will have to have all of their ducks in a row," Osburn said.