Hog futures rise, cattle stumble after Thanksgiving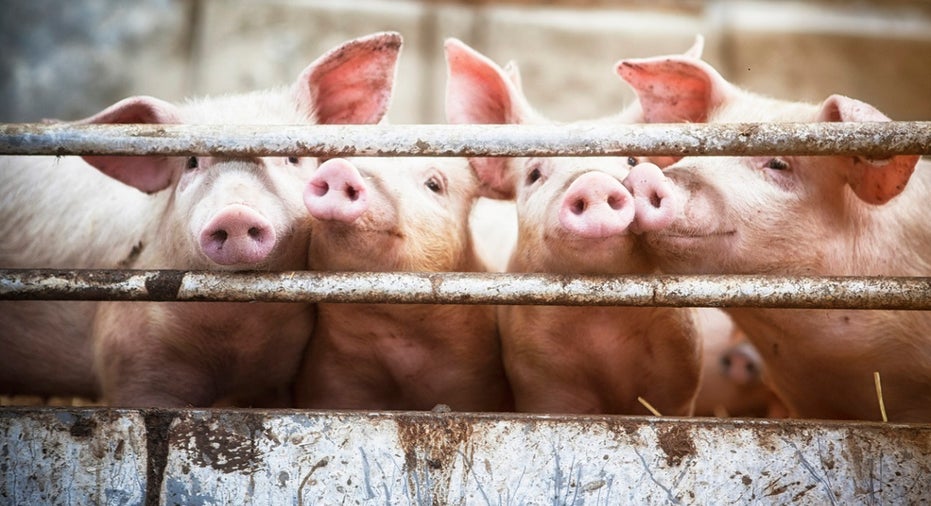 Hog futures rose in a quiet session on Friday, strengthened by higher prices for physical hogs.
Cash prices for slaughter-ready pigs rose slightly this week, interrupting almost a month of losses. Meatpackers paid $56.65 per 100 pounds for hogs ahead of the Thanksgiving holiday, the second-consecutive day of modest gains.
That helped push lean hog futures to a two-week high. December lean hog contracts at the Chicago Mercantile Exchange rose 0.9% to 63.375 cents a pound.
Signs also pointed to robust demand for pork. Wholesale pork prices rose at midday, while a cold storage report released Wednesday put frozen pork stocks on Oct. 31 below the previous month and the same time last year.
Pork export sales totaled 23,800 metric tons in the week ended Nov. 16, the USDA said Friday, higher than the previous week and above the four-week average.
Analysts nevertheless cautioned about the risk of oversupply. Higher hog weights and lower slaughter numbers in recent weeks could be setting traders up for a glut of fattened hogs in the domestic market.
Cattle futures fell on Friday. Market participants showed limited buying interest, with the cash trade for physical cattle largely concluded ahead of Thanksgiving.
Weekly export sales of beef for Nov. 16 were down almost 40% from their 4-week average, analysts said.
CME December live cattle futures fell 0.5% to $1.185 cents a pound.
Write to Benjamin Parkin at benjamin.parkin@wsj.com
(END) Dow Jones Newswires
November 24, 2017 14:45 ET (19:45 GMT)