H&M invests in supply chain as fashion rivalry intensifies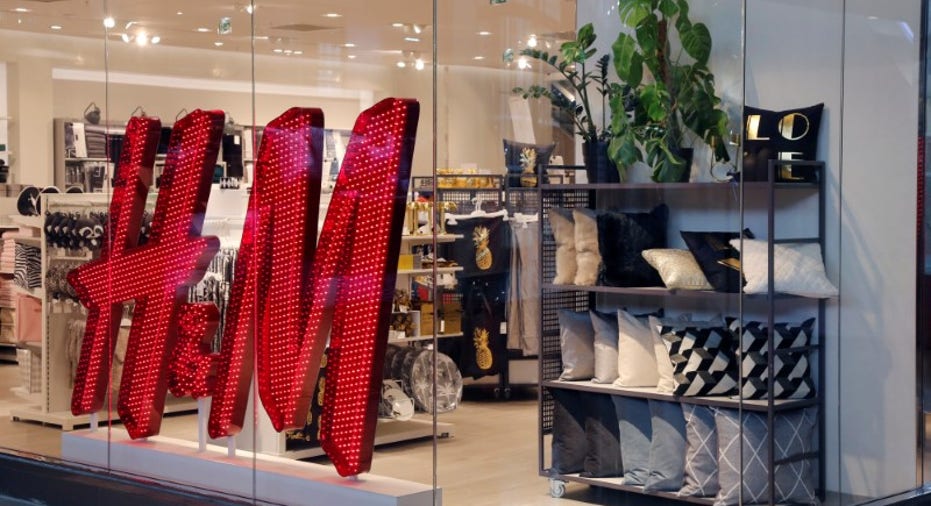 Cost controls helped H&M to limit a drop in quarterly pretax profit but the fashion chain said it was increasing investments as it tries to keep pace with its larger rival, Zara owner Inditex .
H&M, the world's second-biggest fashion company, said conditions remained very tough in key European markets and in the United States, with shopping behavior and expectations changing rapidly.
After years of hectic expansion across the world, the Swedish company's profitability has faltered as Inditex and online specialist ASOS gain an edge in "fast fashion" - turning over more new styles each year and helped by having production closer to customers so they can quickly boost supplies of fast-selling items.
H&M's supply chain lead times are around double those of Inditex, according to a report this month by Goldman Sachs, which recommended that investors "sell" H&M shares.
"To meet the rapid change that is going on in fashion retail we need to be even faster and more flexible in our work processes, for example as regards buying and allocation of our assortment," Chief Executive Karl-Johan Persson conceded on Thursday.
"We are therefore investing significantly in our supply chain, such as in new logistics solutions with greater levels of automation, but also in optimizing our lead times."
However, markets were unimpressed with the plan and sales figures for March and H&M shares were down 4.5 percent at 0934 GMT (5:34 a.m. ET).
DILEMMA
H&M has seen competition and price pressure in its budget segment increase from rivals such as Britain's Primark , which recently entered H&M's biggest market Germany.
H&M has a dilemma -- the need to compete on price means four fifths of its production is in Asia, far more than Inditex which sources around half its products from countries close to its main markets, making it more nimble in adapting supplies to in-store demand.
H&M's further-flung supply base could also leave it more exposed to trade disruption from protectionist moves such as Britain's decision to leave the European Union and the election of U.S. President Donald Trump.
H&M has been investing heavily in IT investments to integrate its stores and e-commerce and make its supply chain faster and more flexible, but detail on progress has been scant.
Chief Executive Persson told Reuters last year that management was looking at whether to source a larger share of products closer to where they are sold and had some initiatives underway to analyze and react faster to consumer patterns and shorten lead times when needed.
Large markdowns in stores last year hit sales and highlighted shortcomings in design and supply planning. Thursday's results further underscored the need for H&M to become more responsive to consumer tastes.
An H&M investor relations officer said investments to make the supply chain more flexible would be higher this year than in 2016.
Societe Generale analyst Anne Critchlow said H&M's gross margin - its most basic rate of profitability - was higher than expected in its financial quarter that runs from December to February.
But she said March sales -- up 7 percent on a constant currency basis -- looked disappointing, "even taking into account the later Easter this year".
She highlighted a 30 percent increase in inventory compared to a year earlier and the company warned of a risk of increased mark-downs impacting its gross margin if that stock-in-trade is not sold down over the months ahead.
April sales would need to come in around consensus expectations - up 11 percent compared to April 2016 - for the market to regain confidence in H&M's trading, she added.
Quarterly pretax profit fell to 3.21 billion crowns ($362 million) from 3.33 billion a year-earlier, above a mean forecast for 2.87 billion in a Reuters poll of analysts, helped by cost controls and currency translation effects.
H&M is also branching out into new concepts to reach a broader customer base and reduce exposure to the increasingly crowded budget segment. It announced a new chain of stores, ARKET, with a slightly higher price range than its core budget H&M brand.
The new chain would also sell brands made by third parties.
(Reporting by Anna Ringstrom; additional reporting by Helena Soderpalm; writing by Tom Pfeiffer; editing by Niklas Pollard and Keith Weir)