Hired! High-Paying Jobs That Don't Require a College Degree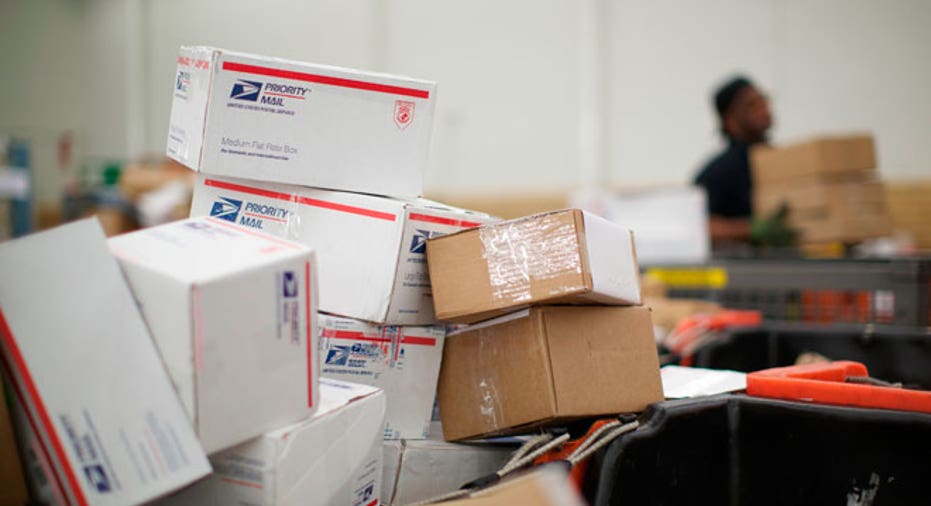 We've covered extensively the large of amount of student debt that hangs over our society right now.  With that in mind, here are the dollar-figure facts you may or may not know about pursuing a four-year degree, in particular the cost:
*The average cost of a 4-year college (tuition, fees, room and board) for the 2013-2014 year is $17,016, with the average cost for private school being $40,917.
Meanwhile, currently, 115 occupations recognized by the Bureau of Labor Statistics (BLS) require only a high school diploma and pay an hourly wage of $20 or more. (75% of these jobs require "moderate to long-term on-the-job training" or apprenticeships, while 30% require short-term or no on-the-job training.)
With that in mind, check out the below wage and employment stats from 2013 BLS data. Listed are five high-paying job fields that only require a high-school diploma. (Only listed are jobs that had a median annual salary of at least $60,000, which is above the national median wage of $35,080 as of 2013.)
So why not pursue something that doesn't require a four year degree?  While you will see that many of these occupations DO have workers with a bachelor's degree, it's not a requirement. And why do these jobs pay so well? The risks associated may be one factor driving up pay, as is irregular work hours, and union membership (something to keep in mind).
Happy Hunting!
~CC
No. 1: TRANSPORTATION, STORAGE & DISTRIBUTION MANAGERS – are responsible for much of the infrastructure that businesses rely on to ship goods domestically and internationally
*Median annual income: $83,890 ($39.27/hour)…though for some, notably in oil transportation, annual pay can exceed $140,000!
*Washington, D.C., is among the places where Transportation, Storage, and Distribution Managers garner the highest wages.
*The total number of people employed is 102,610, and the projected job growth for 2012-2022 is +4.9%
*No on-the-job training is required, though a high level of management skill is necessary to plan and direct the logistics involved around warehousing and shipping.
*NOTE: even though a minimum requirement for this job is a high school diploma, most people holding this title have a bachelor's degree.
No. 2: INSTALLERS & REPAIRERS – top ones are for lifts (elevators, escalators, moving walkways, etc.) & electrical power lines (electrical power/distribution systems and may erect poles)
*Median annual income for elevator repair is $78,640 ($36.51/hour) and for electrical power lines is $64,170 ($30.92/hour)
*There are 21,270 employed as elevator installers/repairers and 111,350 as electrical power-line installers/repairers. The expected job growth for 2012-2022 is +24.6% and +8.9% respectively.
*Elevator installers and repairers need years of apprenticeship. A 5 year program requires at least 144 hours of technical instruction and 2,000 hours of paid on-the-job training. In addition, they study electrical theory, math and physics. The majority of states require licensing.
*According to the BLS, power-line installers/repairers are paid well due to challenging weather conditions. They're required to have a basic knowledge of algebra and trigonometry, as well as training programs.
No. 3: DETECTIVES & CRIMINAL INVESTIGATORS - conduct investigations related to suspected violations of Federal, state, or local laws to prevent or solve crimes (NOTE: excludes P.I.'s)
*Median annual income: $76,730 ($36.33/hour) however, the top-paid 10% earned more than $125,000.
*The total number of people employed is 109,960 and the projected job growth 2012-2022 is +2.0%
*Typically begin their careers as police officers, which involves physical exams, a written test and oftentimes a drug test, in addition to training at a policy academy.
*The minimum educational requirement for most police departments is a high school diploma
No. 4: COMMERCIAL PILOTS – pilot and navigate the flight on nonscheduled air carrier routes. Includes charter, helicopter, air ambulance and air tour pilots. Excludes regional/National/ international airline pilots
*Median annual income: $74,470 ($35.73/hour) however, the top 10% of pilots are bringing in more than $136,000
*The total number of people employed is 37,340 and the projected job growth for 2012-2022 is +9.4%
*Larger airline companies often require a bachelor's degree, however smaller companies that offer planes for charter, photos or tours will hire licensed pilots who have logged the requisite # of hours
* The FAA requires medical, written and flight exams to obtain a flying license. Future pilots can gain experience by going to flight school or by hiring independent instructors.
No. 5: TRANSPORTATION INSPECTORS - inspect equipment or goods in connection with the safe transport of cargo or people. Includes rail transportation inspectors, does not include security officers
*Median annual income: $65,950 ($30.21/hour) however higher-end pay for workers reaching above $112,690
*The total number of people employed is 23,970 and the projected job growth for 2012-2022 is +11.2%
*Does have on-the-job. While 97% of aviation inspectors DO have a college degree, nearly 40% of other types of transportation inspectors do not have college experience
Notes:
*The jobs listed above don't require formal education beyond a HS diploma, however, many do require some schooling, be it undergoing moderate to intense training programs to passing/meeting strict licensing requirements
*Requirements for entry-level employment and pay vary by geography and employer