Hilton says Blackstone to cut stake in by 9 pct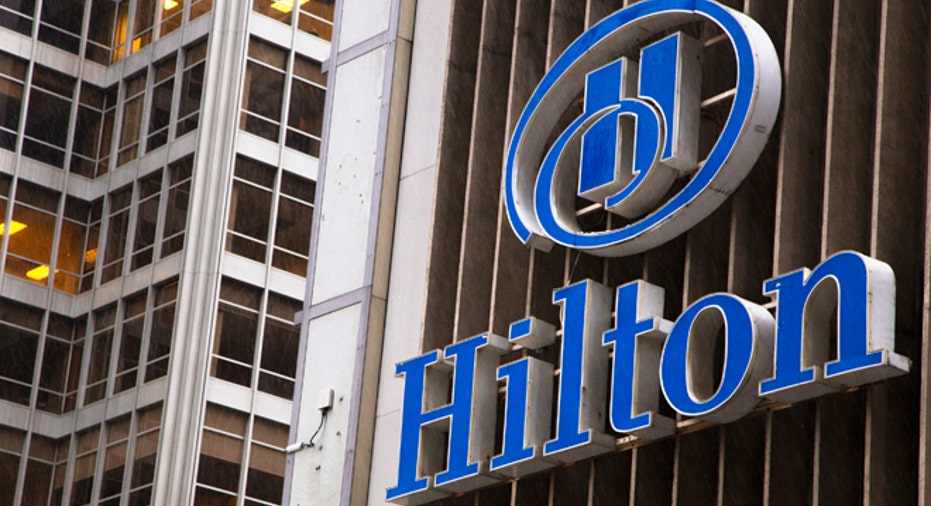 Hilton Worldwide Holdings Inc, the world's largest hotel operator, said Blackstone Group LP would reduce its stake in the company by 9 percent to 57 percent.
Blackstone, Hilton's largest shareholder, will sell 90 million of the company's shares, Hilton said on Monday.
The shares are worth $2.27 billion, based on Hilton's closing price of $25.24 on Friday. The stock was down just under 1 percent at $25.02 in morning trading on Monday.
Blackstone had a stake of 66 percent, valued at $15.10 billion, in Hilton as of June 30, according to a U.S. Securities and Exchange Commission filing.
Blackstone took Hilton private in 2007 for $26.7 billion, including debt, in one of the largest leveraged buyouts before the 2008 global financial crisis.
Hilton went public last December with its initial public offering raising roughly $2.34 billion. Blackstone funds did not sell any shares in that offering. (http://reut.rs/1s83c8a)
Hilton's statement on Monday did not say why Blackstone was selling part of its stake.
The underwriters will have a 30-day option to purchase up to an additional 13.5 million shares, Hilton said.
Deutsche Bank Securities, Goldman Sachs & Co, BofA Merrill Lynch, Morgan Stanley, JP Morgan, Citigroup, Credit Suisse and Wells Fargo Securities are the joint book-running managers for the offering.
Up to Friday's close, Hilton's stock had risen about 26 percent since its IPO. (Reporting by Ankit Ajmera in Bangalore; Editing by Savio D'Souza)