Higher Milk Prices, Strong Dollar Ding Hershey Profit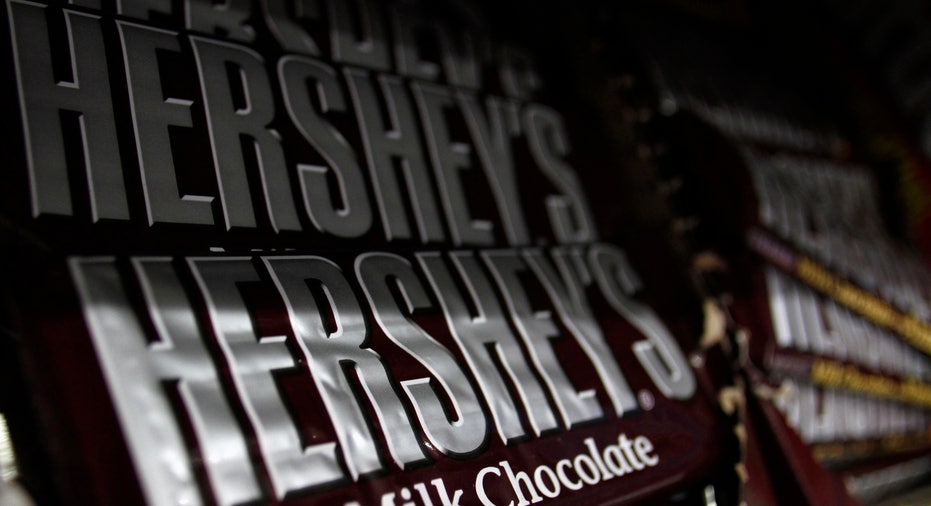 Chocolate maker Hershey Co cut its full-year earnings and revenue growth forecasts, citing higher dairy prices, a stronger dollar and weak sales growth in some markets.
The maker of Hershey's Kisses and Reese's Peanut Butter Cups, which also reported a lower-than-expected quarterly profit, said higher milk prices were hurting its gross margins.
The company's shares fell 3.7 percent in premarket trading.
Hershey hiked chocolate prices in July for the first time in three years, in response to soaring cocoa and dairy prices.
Rivals Mars Chocolate North America and Mondelez International Inc have also raised prices this year.
U.S. milk prices have been increasing since 2008, when China started sourcing foreign-made milk powder and infant formula after several children fell ill due to local milk products contaminated with melamine.
Hershey cut its 2014 adjusted earnings per share growth forecast on Wednesday to 8 percent from 9-11 percent and its revenue growth forecast to 4.75 percent from 5-7 percent.
The company said full-year gross margins are expected to decline by about 0.75 percentage point.
Hershey also said it expected percentage rise in international organic sales to be in low double digits in 2014 - weaker than the 15 percent it had estimated earlier - due to a stronger dollar.
International sales accounted for about 17 percent of the company's net sales in 2013.
Hershey's net income fell to $223.7 million, or $1 per share, in the third quarter ended Sept. 28 from $232.9 million, or $1.03 per share, a year earlier.
Excluding items, the company earned $1.05 per share.
Net sales rose 5.8 percent to $1.96 billion.
Analysts on average had expected a profit of $1.08 per share and revenue of $1.96 billion, according to Thomson Reuters I/B/E/S.
Hershey's shares closed at $95.53 on the New York Stock Exchange on Tuesday. (Reporting by Sruthi Ramakrishnan in Bangalore; Editing by Kirti Pandey)