Higher Milk Prices Lead Dean Foods to Quarterly Loss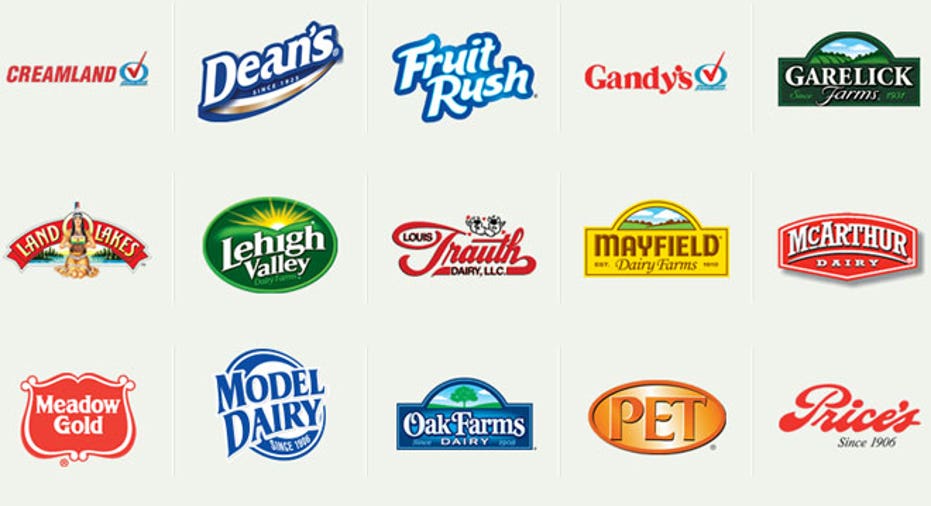 Dean Foods Co, the largest U.S. milk processor, reported a quarterly adjusted loss that beat market estimates for the first time in seven quarters, sending shares up 10 percent in premarket trading.
The company, hammered by rising milk prices, also forecast an adjusted profit for the current quarter, its first this year, as it expects a fall in the prices of butterfat - a key ingredient in products such as ice creams and cottage cheese.
The maker of Meadow Gold and Dean's Milk said it expects a decline in production and distribution costs per unit.
"We don't expect much relief on raw milk costs until early 2015, but we do expect significant butterfat cost declines at the end of the fourth quarter," Chief Executive Gregg Tanner said in a statement.
The company blamed volatile milk prices and higher butterfat prices when it withdrew its full-year profit forecast in August.
The average cost of raw milk rose about 24 percent, Dean Foods said, dragging the company to its fourth straight loss in the third-quarter ended Sept. 30.
Net loss attributable to the company was $16 million, or 17 cents per share, compared with a profit of $415.1 million, or $4.35 per share, a year earlier.
Excluding items, it lost 3 cents per share, much less than the average analyst estimate of 13 cents, according to Thomson Reuters I/B/E/S.
Net sales rose 8 percent to $2.37 billion and was slightly better than the average analyst estimate of $2.35 billion.
Dean Foods also forecast an adjusted profit of 5-15 cents per share for the fourth quarter ending December.
The company's shares rose 10.26 percent to $15.90 in premarket trading. Up to Friday's close, they had fallen 16 percent this year. (Reporting by Sruthi Ramakrishnan in Bangalore; Editing by Joyjeet Das and Savio D'Souza)