Higher Fee Revenue Carries IntercontinentalExchange to 2Q Beat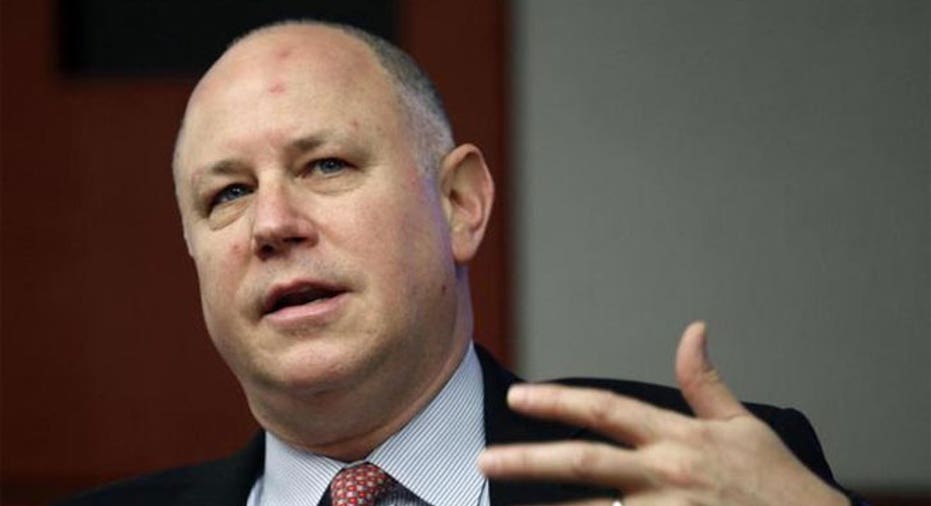 As it looks to wrap up an $8.2 billion takeover of the New York Stock Exchange, IntercontinentalExchange (NYSE:ICE) revealed a stronger-than-expected 7.1% jump in second-quarter profits on Tuesday amid stronger fees and futures volume.
Shares of the Atlanta-based exchange operator and clearing house rallied about 2% on the earnings beat.
ICE said it earned $153.3 million, or $2.09 a share, last quarter, compared with a profit of $143.2 million, or $1.95 a share, a year earlier.
Excluding one-time items, it earned $2.19 a share, besting the Street's view of $2.15.
Revenue increased 6% to $371.6 million, compared with consensus calls from analysts for $367.6 million. Consolidated transaction and clearing revenue rose 4% to $319 million.
"We delivered on our commitment to growth, achieving a record quarter while making continued progress on our acquisition of NYSE Euronext and seamlessly completing a significant clearing transition," ICE CEO Jeffrey Sprecher said in a statement.
ICE's growth reflects increased fee revenue as transaction and clearing fees increased 4% to $318.87 million, while market data fees jumped 8% to $37.17 million.
The exchange operator also enjoyed a 3% bump in futures average daily volume to 3.5 million contracts. Revenue from ICE's credit default swap trade execution, processing and clearing business climbed 11% to $40 million.
The acquisition of NYSE Euronext (NYSE:NYX), which was first unveiled late last year, has already received shareholder approval of both companies and several major regulators, but not from the Securities and Exchange Commission yet.
Mirroring comments from NYSE CEO Duncan Niederauer last week, Sprecher told analysts on Tuesday that the NYSE deal should close this fall. He also said ICE plans to establish a $300 million dividend once the transaction is finalized.
ICE said it expects acquisition expense in the third quarter in the range of $5 million to $7 million tied to the deal.
Last week, NYSE revealed a 38% jump in second-quarter profits thanks to cost-cutting moves and healthier volumes.
Shares of ICE ticked up 1.73% to $188.85 in premarket trading Tuesday morning, putting them on pace to extend their 2013 rally of 50%. By comparison, exchange operators CME Group (NYSE:CME) and Nasdaq OMX Group (NASDAQ:NDAQ) are up 42.2% and 30.5%, respectively, so far this year.