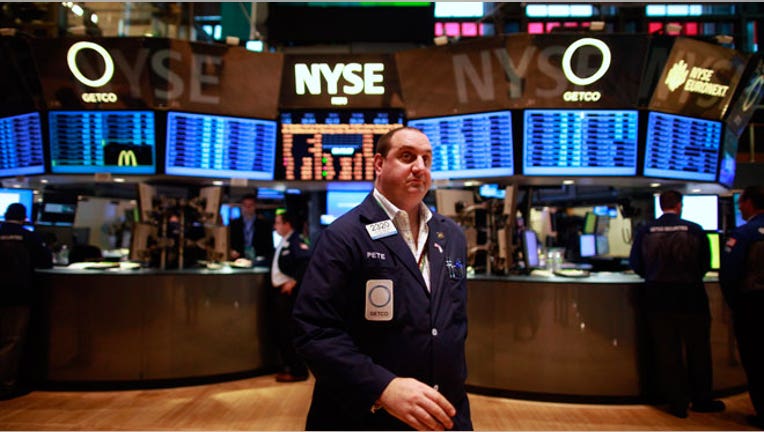 Offering a rare glimpse inside the world of high-speed trading, Getco disclosed an 82% plunge in earnings on Wednesday through the first three quarters of 2012 amid tumbling trading volume and greater competition.
The results offered from the privately held Chicago company come ahead of its pending takeover of Knight Capital Group (NYSE:KCG), which the two sides anticipate will be completed in the second quarter.
According to a Securities and Exchange Commission filing, Getco generated $24.6 million in net income during the first three months of 2012, down from $134.8 million the year before.
Revenue tumbled 40.8% to $425.3 million, largely due to a decrease in trading revenue to $413.6 million from $722.2 million. Getco also said its total expenses dropped 30% to $390.4 million over that period.
Getco's filing also reveals that its business peaked back during the turbulence of 2008, when the company posted net income of $430.4 million. Since then annual net income has tumbled 62.2% to $162.7 million in 2011.
After topping out at $1.19 billion in 2008, revenue has slumped 23.8% to $915.5 million in 2011.
"Growth in the number of global electronic trading market participants has resulted in greater competition for order flow," Getco said in the filing. "At the same time the current market environment, characterized by low levels of market volume and volatility, is reducing market making opportunities."
On its balance sheet, Getco listed $423.5 million of cash and equivalents along with $89.3 million in long-term debt as of the end of the third quarter.
Getco also said it employed 409 people, up from 372 a year earlier.
Getco and Jersey City, N.J.-based Knight said they expect to close their transaction in the second quarter, subject to shareholder approval.
After a brief bidding war between Getco and rival electronic trading firm Virtu, Knight agreed to a sweetened buyout in December worth about $1.4 billion.
The deal followed a technical glitch that hit Knight last summer, forcing $461.1 million in losses and an industry bailout to avoid a bankruptcy.
Shares of Knight rose 0.27% to $3.71 Wednesday morning.