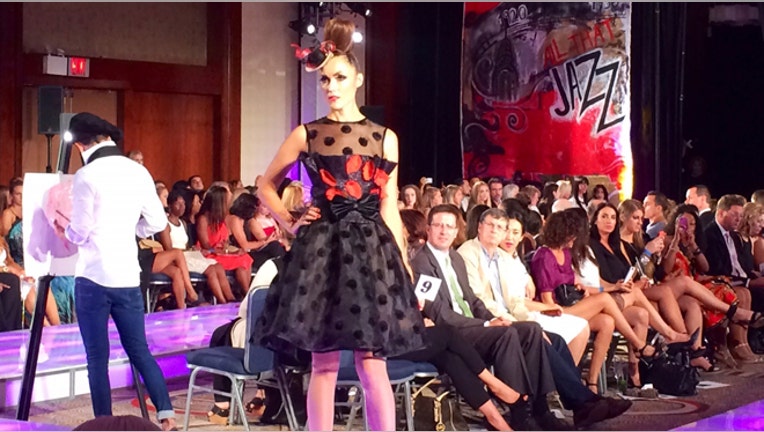 Fashion hits a high note as opera takes center stage at New York City's 20th Annual Couture Fashion Week.
Since 2003, Couture Fashion Week has presented luxury fashion shows several times each year showcasing the latest couture trends at various venues in New York City.
When you think of runway fashion, you probably think pop music. High fashion models strutting to the music of Justin Bieber or Katy Perry. But what about opera? Never had there been a link between the two until Couture Fashion Week.
"I was getting tired and bored at fashion shows watching the girls walk up and down to pop music and I said there's got to be more to these shows. They have to be more entertaining," Aquino said.
Andres Aquino, founder and producer of Couture Fashion Week selected Leah Danielle as this year's Couture featured opera singer.
Danielle, a verissimo soprano and actress, specializes in melodic Italian opera and is well known for her performances alongside world-renowned singers like Andrea Bocelli, Franco Corelli and Blanch Thebom.
However, singing at a fashion show was a bit different for Danielle.
"The amplification... if you're singing in an opera house, there is no amplification, so this is an exciting challenge," Danielle said. Aquino, who first introduced the idea of mixing opera with high fashion, said going to a fashion show should be more like a seeing a show on Broadway.
"Now we incorporate a lot of great opera singers, ballroom dancers, you name it. Could be the Rumba, Paso Doble dance… whatever inspires you. The idea was to bring the performers and mix them with fashion so the audience always has a little surprise coming," Aquino said.
And surprises there were. From ballroom dancers, to opera singing, Aquino ensures Couture Fashion week creates a unique bond with the audience so that the musical experience remains with them long after the fashion show has ended.