Hey, Can my Employer Do That? The Top Group Health Insurance Questions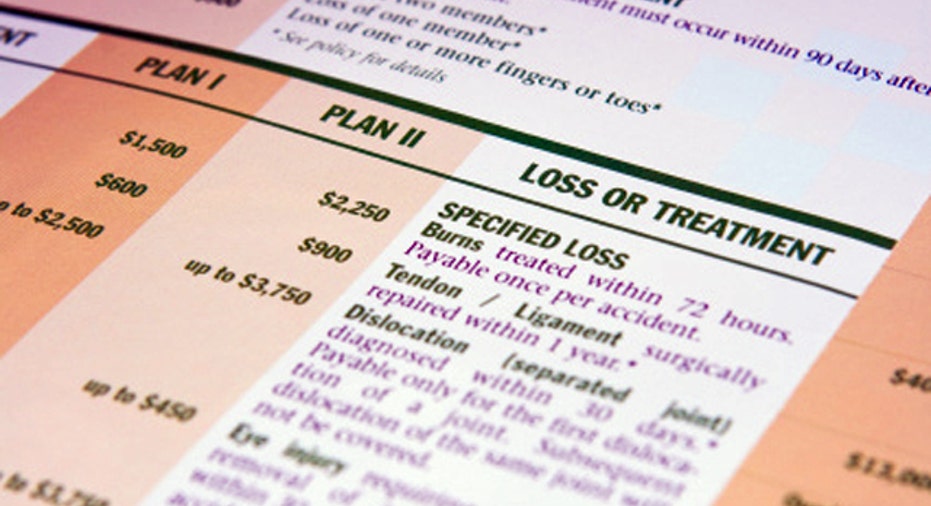 You're not alone if you find yourself occasionally bewildered by the workings of group health insurance. Questions arise about employees' rights and employers' responsibilities.
We gathered the most common questions from Insure.com readers and turned to Scottsdale, Ariz.-based benefits expert Lenny Sanicola for answers. Sanicola is senior practice leader for WorldatWork, a not-for-profit organization of human resources professionals that offer education and research focused on global human resource issues.
Here are answers to the 11 most common group health questions.
1. Is my Employer required to offer a group health insurance plan?
No, health insurance is an employee benefit, and employers can choose whether to offer it.
However, starting in 2014 under the Affordable Care Act, employers with more than 50 employees will have to pay fees if they don't offer health insurance coverage and have at least one full-time worker who qualifies for a premium tax credit. If an employer refuses to offer health insurance, the law calls for an assessment of $2,000 per full-time employee, excluding the first 30 workers.
2. Can my employer offer a health insurance plan to some workers but not others?
Yes, at this time an employer does not have to offer health insurance coverage to all employees. It can choose to provide coverage based on employment-based categories, such as full-time versus part-time workers, or salary versus hourly workers.
"They just have to make sure they treat everyone within a classification consistently," Sanicola says.
3. Can my employer force me to buy my company's health insurance plan?
If participating in the health plan is part of an employment contract, then the answer is yes, even if that means you have to pay part of the premium.
A company might do this to ensure a larger pool of risk for the company health plan and avoid "adverse selection" by workers who have health problems.
Some companies ask employees who decline company health plan benefits to sign statements that they have other coverage in place, Sanicola says.
4. Are employers required to pay a portion of health insurance benefits?
Most do, but they're not required by law to contribute.
5. Can my spouse's employer refuse to add me to their group health insurance plan?
Yes, an employer can choose to offer medical insurance benefits only to employees, not their family members, but it must apply the rules consistently, Sanicola says. An employer cannot discriminate by extending coverage to some employees' family members but not to others.
6. Can I add my grandchild to my group health insurance plan?
It depends on where you live and on your employer's plan. Some states mandate that small-group plans extending coverage to family members allow employees to list grandchildren as dependents. In other states, some employers might allow grandchildren on the plan if the children are listed as dependents on the employees' tax returns or the employees have legal guardianship of the grandchildren. Check the plan's dependent eligibility requirements to learn the rules.
7. Does my new group health insurance plan have to cover my pre-existing condition?
If you've had health insurance through a group health insurance plan for 12 months, with no coverage lapse of 63 days or more, then a new group health plan cannot exclude a pre-existing condition from coverage, according to Title 1 of the Health Insurance Portability and Accountability Act. If you were without health insurance or had a lengthy lapse, then the group plan can refuse to cover a pre-existing condition for up to 12 months.
Under health reform, a group health plan cannot, however, exclude coverage of a pre-existing condition of a child under 19. Starting in 2014, insurance companies will not be allowed to exclude pre-existing conditions of adults as well.
8. Can my husband and I buy separate family group insurance plans through our different jobs?
Yes, you can each buy coverage through your individual employers. The insurance from your employer would be your primary insurance and the secondary insurance for your husband. The coverage through your husband's employer would be his primary insurance and your secondary insurance.
The "birthday rule" would determine which plan was primary for dependents, Sanicola says. Under the rule, the health plan of the parent whose birthday comes first in the calendar year is the designated primary plan for children, and the other parent's health plan is the secondary insurance.
9. Can my employer ask if I'm covered under my spouse's plan?
Yes, the employer can ask to determine if you have secondary coverage or if you plan to waive the company health plan.
10. Can my employer impose a waiting period for coverage after I start a job?
Yes, waiting periods of 30 to 90 days are common in industries with high employee turnover rates, Sanicola says.
11. Do I have a right to see my group health insurance plan's policy?
You should be able to find all the pertinent details about coverage in the health plan summary the employer provides. But if you want to look at the actual policy, then yes, you can ask to see it, Sanicola says. Your employer can charge copying fees for reproducing the document for you. When you have questions about your group health coverage, contact the insurer or your employer's human resource department. For questions about state insurance laws governing small-group coverage, check with your state's insurance department. Most large employers are self-insured and are regulated by federal, rather than state, insurance laws.
The original article can be found at Insure.com:Hey, can my employer do that? The top group health insurance questions