Hexagon defends delay in disclosing CEO investigation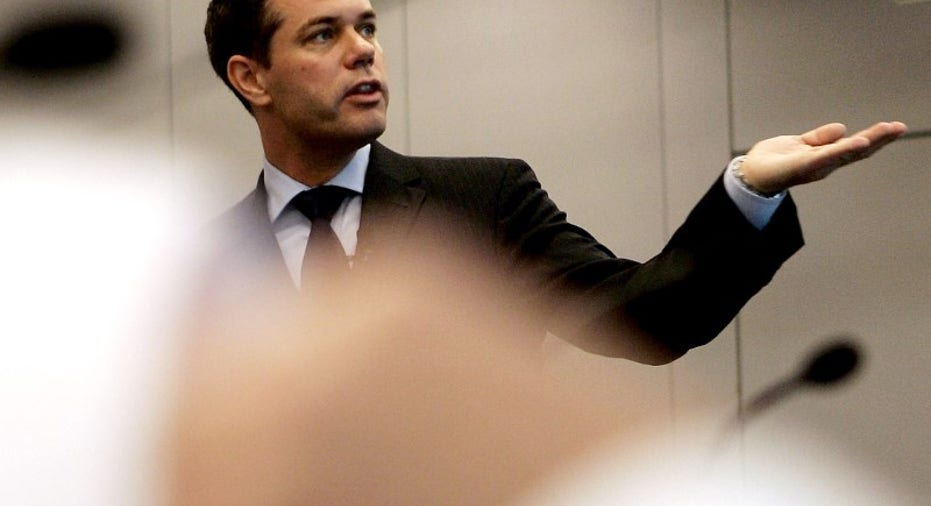 Swedish measurement technology and software firm Hexagon defended the time it took to announce the arrest of its Chief Executive Ola Rollen over alleged insider trading in Norway.
The company said on Monday that Norway's economic crime authority had accused Rollen of insider trading in connection with an investment in Norwegian company Next Biometrics ASA in October last year, a transaction which did not involve Hexagon.
Rollen, who is now being held in Oslo, has denied wrongdoing in a statement issued by his lawyers.
A Nordic arrest warrant was issued by Norway on Oct. 23, a copy of the warrant obtained by Reuters showed.
Hexagon, a company Rollen turned from a sprawling conglomerate into one of Sweden's most valuable companies, said it had learned of his arrest late on Oct. 26, the day he was detained in Stockholm.
"But at that point we only had very summary and conflicting information. During Thursday and Friday we learned that a detention hearing would take place on the Saturday in Oslo," Hexagon said in e-mailed comments.
"We then took the decision to delay the publication of this information until we had a more complete picture."
Rollen was allowed to present Hexagon's third-quarter financial results in a conference call on Friday, Oct. 28, conducted in the presence of Swedish authorities.
He canceled a planned telephone call with media, including Reuters.
The company issued a statement about his detention only on Monday, Oct 31.
Hexagon shares fell 10 percent on Monday after the news of Rollen's detention was published. Its shares fell a further 1.9 percent by 0825 ET on Tuesday.
A district court in Norway has ordered Rollen to be detained for a week and he has been transferred to the Norwegian capital.
Hexagon's decision to delay making the information public was possible under European Union regulations and the rules of the Stockholm stock market, said Joakim Strid, Head of European Surveillance at the Nasdaq exchange, which owns the stock market. However, he added that the timing would be looked at.
"That is the company's decision. However, it is our responsibility to follow up how the company handles its provision of information," Strid told Reuters.
"On the basis of that we will now be asking the company questions about what deliberations they had ... We have a continuing dialogue with the company and the company is aware that it will need to provide information about this."
(Additional reporting by Mia Shanley; Editing by Niklas Pollard and Keith Weir)