Hewlett-Packard's 1Q Sales, 2Q Outlook Come Up Short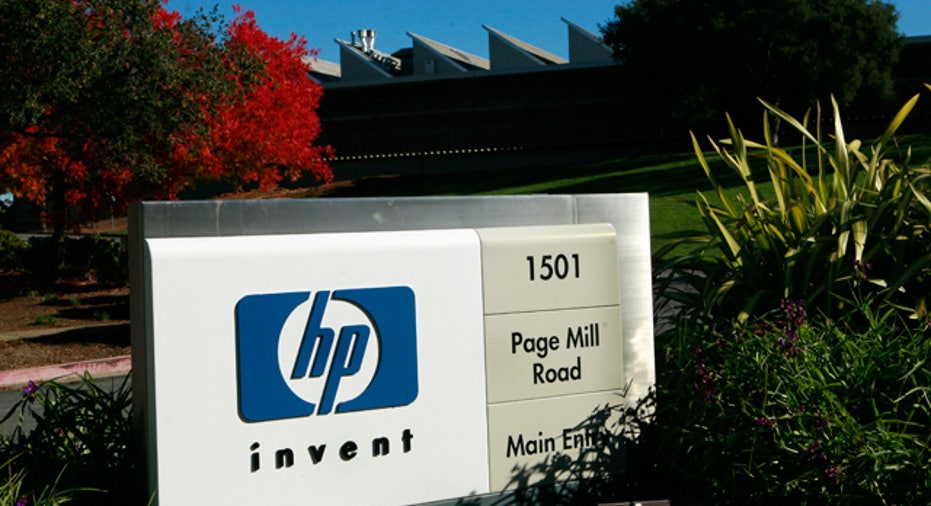 Shares of Hewlett-Packard Co. (NYSE:HPQ) fell more than 7% after the bell Tuesday, as the tech giant reported mixed first-quarter results and offered a second-quarter outlook that fell below expectations.
The Palo Alto, Calif.-based firm forecast second-quarter earnings in the range of $1.19 to $1.21 a share, with revenue between $31.4 billion to $31.6 billion, well below the Street's forecast for earnings of $1.25 a share on revenue of $32.59 billion.
In the fiscal first quarter, profit rose to $2.6 billion, or $1.17 a share, up 16% compared with the year-ago period, when the company reported earnings of $2.3 billion, or 93 cents a share.
Adjusted earnings rose 27% to $1.36 a share, up from $1.07, in the first quarter of last year.
Revenue rose 4% to $32.3 billion, up from revenue of $31.2 billion, one year ago. The most recent poll of analysts had predicted first-quarter earnings of $1.29 a share on revenue of $32.95 billion.
Adjusted operating margin widened to 12.4% in the quarter, up from 11.2% in the year-ago period; inventory was at $6.7 billion at the end of the quarter, and H-P finished the quarter with $10 billion in gross cash.
"Going forward, we have the opportunity to further capitalize on our customers' demands for higher value-added solutions," said Leo Apotheker, H-P president and chief executive officer, in a statement. "HP has a powerful portfolio, including exciting, recently announced cloud and connectivity offerings. We are focused on leveraging these strengths to extend our leadership and accelerate growth."
The company boosted its full-year earnings target to between $5.20 and $5.28 a share, and sees revenue between $130 billion and $131.5 billion; the view brackets the Street's full-year earnings projection for $5.24 a share in earnings, but the revenue guidance is below analyst expectations for revenue of $132.95 billion.
H-P said that adjusted for the effects of currency, revenue rose 5% in the Americas, was up 4% in Europe, the Middle East and Africa and up 2% in Asia Pacific. Revenue from outside of the  U.S. in the quarter made up 65% of total revenue.
H-P has grappled with a management shake up since the departure of its former chief executive, Mark Hurd, and the company announced just last month that it plans to add five new members to its board of directors, as four members will not seek reelection. The company is also attempting to enter the mobility sphere, announcing the launch of two new smartphones, the Veer and Palm Pre 3, and its TouchPad tablet.
Last week, competitor Dell (NASDAQ:DELL) posted earnings that handily topped analyst expectations, citing lower costs and higher demand from the corporate clients.
H-P shares fell 44 cents, or nearly 1%, ending the regular session at $48.23 a share on Tuesday. After the earnings, the stock plunged more than 7%, down $3.42 a share.